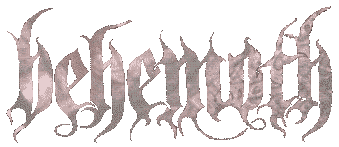 Behemoth  is a Polish death metal band. They are considered to have played an important role in establishing the Polish extreme metal underground, along-side bands such as Vader, Graveland, and Sacrilegium.
Until the early 2000s, the band played traditional black metal with heathen lyrical contents, but soon changed to that of an occult and thelemic themes written by their lead vocalist Nergal and Krzysztof Azarewicz.
With the 2004 release of Demigod, they took a direction towards technical death metal, while retaining their own signature style characterized by the drumwork of Inferno, multi-layered vocals and Nile-style Middle-Eastern influence.

 Band history
Behemoth started with raw and primitive rehearsal tapes (Endless Damnation) and demos (The Return of the Northern Moon), the most significant of which was the second one—...From the Pagan Vastlands (1993)—showing the growing potential of the then 16-year-old Nergal.
This tape was released by Polish label Pagan Records and later on by the American Wild Rags. Signing with a little-known Italian company Entropy Records, the band had the opportunity to record their debut release, an EP album entitled And the Forests Dream Eternally (1994), followed by the full-length Sventevith (Storming Near the Baltic) that gained extremely positive responses worldwide and eventually saw the band moving on to a new record deal with German label Solistitium Records. The latter record established Behemoth as one of the very few black metal bands from mid-eastern Europe with enormous potential. Consequently, stepping forward, the band (as the three piece with Nergal, Baal, and Les) recorded their second album Grom.
Grom has been the most controversial release so far, due to its many different influences and musical styles, using female vocals as well as acoustic guitars and synthesizers. At the same time, Behemoth finally got a chance to play live shows in their native country and finally tour around Europe, gaining stage experience as well as positive feedback from the crowds. Two years later, the band recorded a third album, titled Pandemonic Incantations which was a "breakthrough moment" in Behemoth's short career. Reactions of their ever-increasing fanbase and metal media set the new quality standards for them. However, due to a lack of promotion, the album was not very well received. After another extensive tour, Behemoth signed a two-album-deal with Italian Avantgarde Music in the fall of 1998. The first output of this new collaboration was the highly successful album Satanica, on which their black metal sound had evolved into blackened death metal.
The label also secured the band with two European tours in support to Deicide and Satyricon. During that period, Behemoth had to go through some line up changes and problems with their ex-polish label. The new members then were Novy (formerly known from Devilyn, now in Vader, Dies Irae) who handled the bass duties and Havok who became the band's guitarist. The new line-up resulted in Behemoth signing with Mystic, a well-known label. The next follow-up release to Satanica was Thelema.6. Massive guitar parts and precise drumming, with influences from different sources, showed that Behemoth were there to offer something really varied and innovative once again, complete with characteristic fierce brutality and speed. Arrangements and technical invention on individual compositions made the album an ultimate one for the blackened death metal genre. Lyrically, Nergal and his partner Krzysztof Azarewicz offered something of a very sophisticated, intimate and profound obscurity.
Thelema.6 has been massively supported in the press and media all over the world, including having their album being officially released in Russia and Brazil for the first time in their career. Continuing the support for Thelema.6, Behemoth appeared in several prestigious live events like Wacken Open Air, With Full Force, Inferno Metal Festival, Mystic Festival, and Mind Over Matter Autumn. They started first headlining tour alongside with Carpathian Forest and Khold, followed by festival tour in Poland (Thrash em all fest. with Vader and Krisiun, among others).
In 2001, Behemoth focused on writing new material for their sixth studio album. Meantime, they did their second headlining tour in Russia, Belarus and Ukraine. Having completed the recording of their new songs, Behemoth entered Hendrix Studio for the second time, with help of their long time friend and sound engineer Arkadiusz Malczewski, and produced Zos Kia Cultus (Here and Beyond). The result was impressively massive and overwhelming for their detractors who thought that the band couldn't heighten since Thelema.6.
In February 2003, the band started their first tour in Norway, playing in cities as Bergen, Oslo and Stavanger. On March 11th 2003, the American premiere, scheduled by Century Media Records, headlined Behemoth's first appearance in the US continent. The tour started on the 9th of March at the New Jersey's Metalfest and continued with decent amount of shows across America and Canada, with the company of Deicide, Revenge, and Amon Amarth. Shortly after doing their first US tour the band was invited to join the Blackest of the Black Festival by Glenn Danzig. The already legendary festival included acts like Danzig, Superjoint Ritual, Nile, and Opeth. In the fall of 2003, Behemoth flew over to US to complete their third tour with Six Feet Under and Skinless. The band did their Finnish debut appearance on the famous Tuska Festival with Ministry, Soulfly, among others. At that time, due to some line up difficulties, Nergal parted his ways with Havok and Novy, who decided to focus on activities with their own bands.
The seventh studio album, Demigod, was released in 2004, followed by The Apostasy in July 2007. Shortly after the release of The Apostasy, the band was featured as one of Ozzfest 2007's second stage headliners, one of the four non-US bands playing that year.[4]

 Band members
 Current members

Adam "Nergal" Darski - vocals, lead/rhythm guitar, acoustic guitar, synthesizer, programming
Tomasz "Orion" Wróblewski - bass guitar, backing vocals
Zbigniew Robert "Inferno" Promiński - drums, percussion
Patryk "Seth" Sztyber - (session and live) lead/rhythm guitar, backing vocals

Albums
Album Title
Sventevith (Storming Near the Baltic)
Released: 1995
Label(s): Pagan Records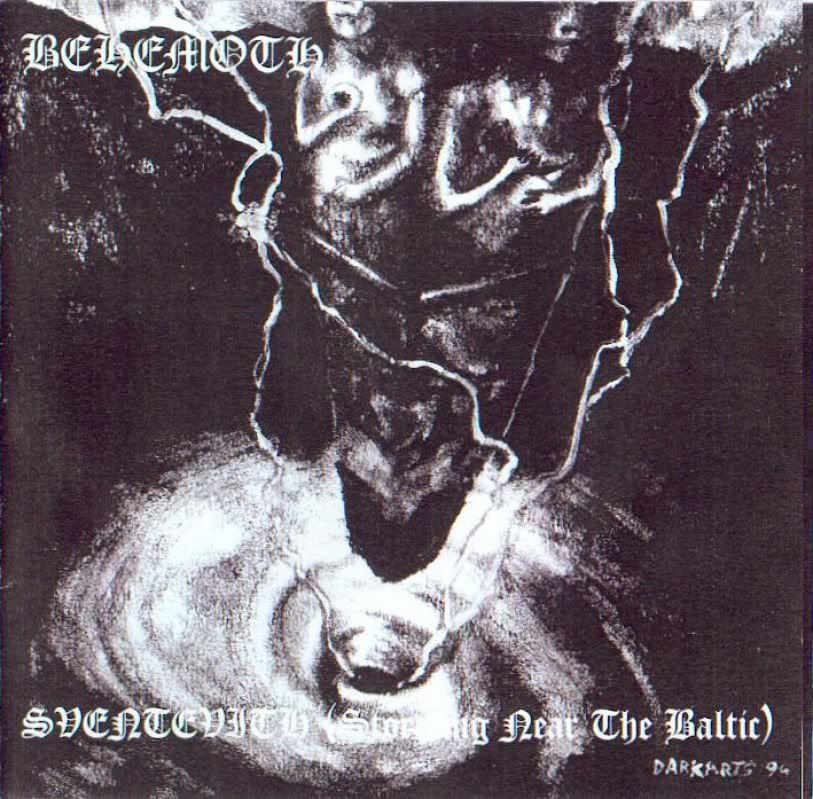 Grom
Released: 1996
Label(s): Pagan Records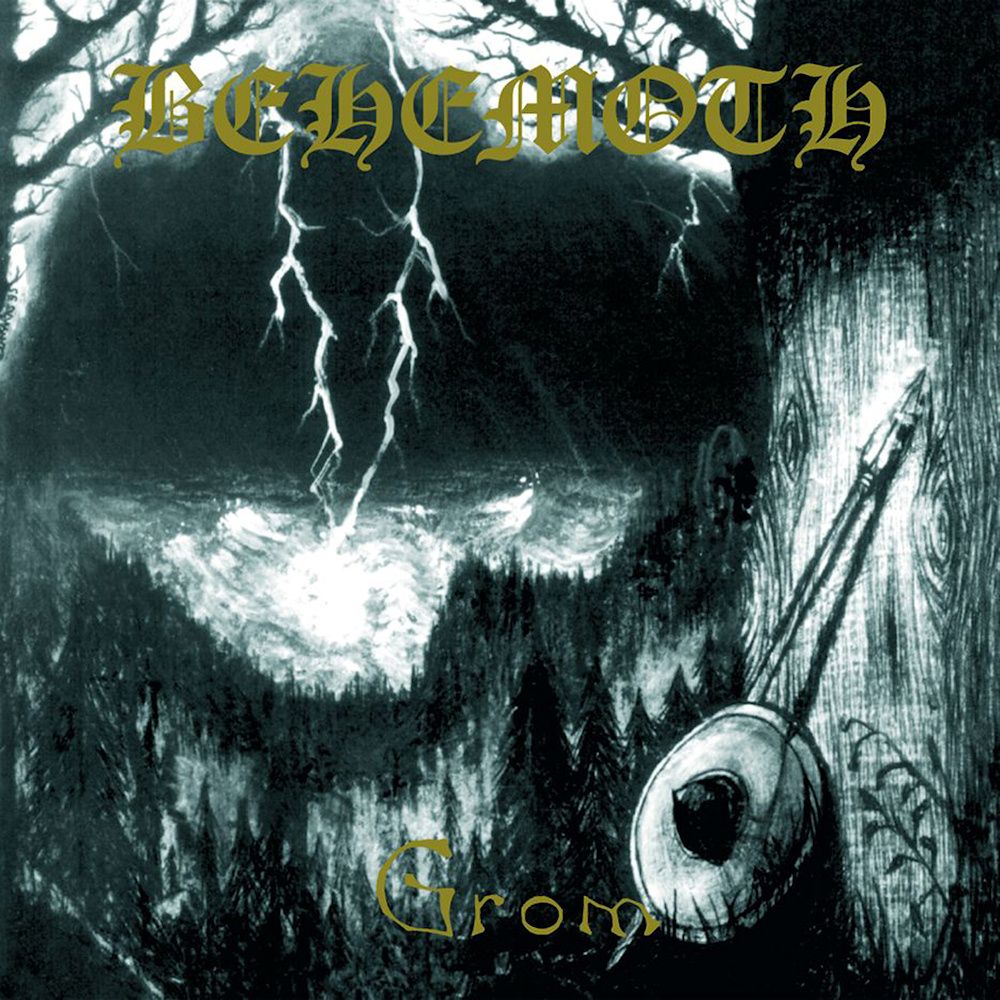 Pandemonic Incantations
Released: 1998
Label(s): Solistitium Records, Metal Mind Records 
 
Satanica
Released: 1999
Label(s): Metal Mind Records, Avantgarde Music
Singles: Decade of Therion 
 
Thelema.6
Released: 2000
Label(s): Avantgarde Music
Singles: Antichristian Phenomenon, Christians to the Lions

Zos Kia Cultus (Here and Beyond)
Released: 2002
Label(s): Avantgarde Music
Singles: As Above so Below 
 
Demigod
Released: 2004
Label(s): Regain Records, Century Media Records
Singles: Conquer All, Slaves Shall Serve 
 
Demonica (Compilation)
Released: 2006
Label(s): Regain Records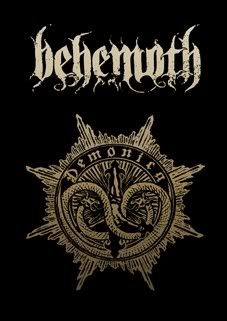 EPs
Album Title
And the Forests Dream Eternally
Released: 1993
Label(s): Enthopy Records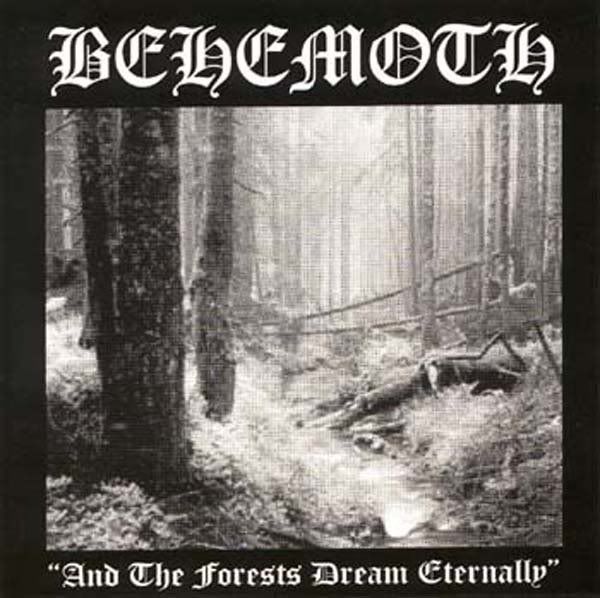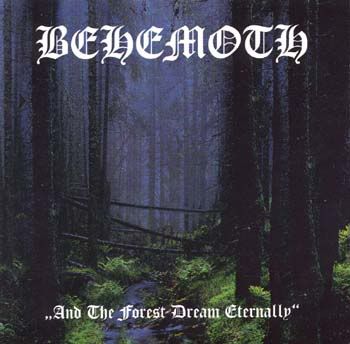 Bewitching the Pomerania
Released: 1997
Label(s): Solistitium Records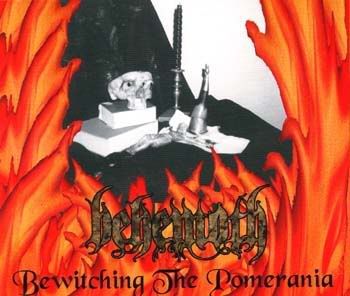 Antichristian Phenomenon
Released: 2001
Label(s): Avantgarde Music

Conjuration
Released: 2003
Label(s): Regain Records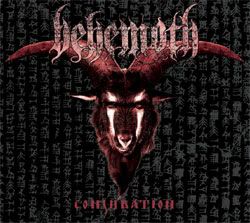 Slaves Shall Serve
Released: 2005 (U.K.), 2006 (U.S.)
Label(s): Regain Records, Century Media Records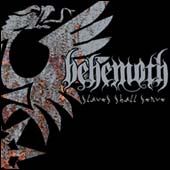 Demos
Album Title
Endless Damnation
Released: 1992
Label(s): Self-Released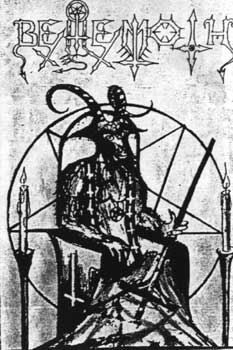 The Return of the Northern Moon
Released: 1993
Label(s): Pagan Records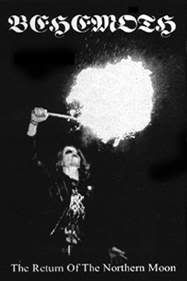 ...From the Pagan Vastlands
Released: 1993
Label(s): Pagan Records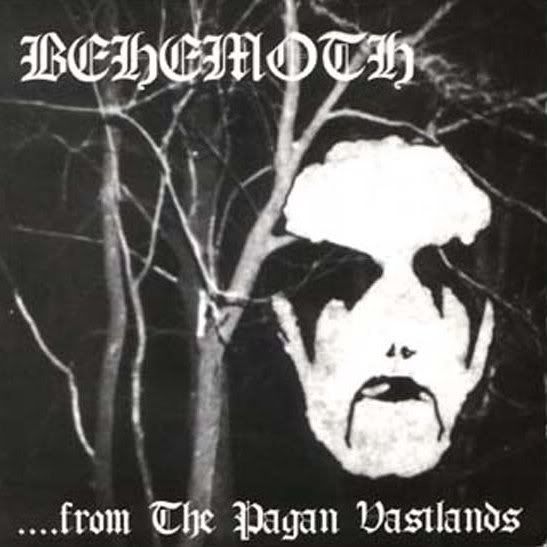 DVDs
Album Title
Live Eschaton: The Art of Rebellion
Released: 2002
 
Crush.Fukk.Create: Requiem for Generation Armageddon
Released: 2004
 
 Music Videos
As Above So Below
Conquer All
Decade of Therion
Slaves Shall Serve
Christians to the Lions
Prometherion