Sexta-feira, 28 de Setembro de 2007
Paradise Lost are a heavy metal band formed in 1987 in Halifax, England.
 
 Overview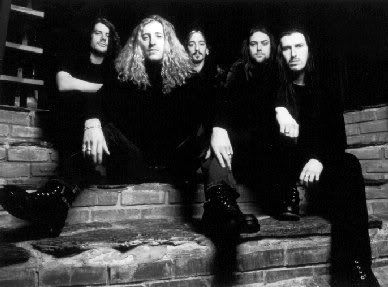 Along with countrymates Anathema and My Dying Bride, they are credited for creating the subgenre known as Death/Doom Metal. They are also some of the pioneers in the gothic metal subgenre.The band have also confounded fans and critics alike with their perpetual taste for reinvention and experimentation, a desire to work with producers from other musical genres, and an oft-stated refusal to repeat themselves for fear of stagnation.
 
Nick Holmes on Metalmania 2007 festival in Katowice, Poland.
For instance, vocalist Nick Holmes used a death grunt-style of singing on the band's first three albums (Lost Paradise (1990), Gothic (1991), and Shades Of God (1992)); Upon the release of Icon (1993), he refined his voice to a cleaner tone ; And on One Second (1997), which was distributed by hip hop label Jive Records, the band experimented with Depeche Mode-styled synth pop and electronica. Despite criticism from traditionalists, this bold approach has also garnered them many new fans along the way, and cemented the loyalty of progressive "old-timers." While less so in their home country, they have been extremely popular in mainland Europe for many years, especially in Greece and Germany, where they are regarded as mainstream rock stars. Paradise Lost's line-up has remained remarkably consistent for a long-standing heavy metal band, consisting of singer Holmes, guitarists Greg Mackintosh and Aaron Aedy, and bassist Steve Edmondson. Holmes and Mackintosh are the principal composers, with almost all of the band's songs credited solely to them. Only the band's drumming position has changed, with original sticks man Matthew Archer leaving in 1994 to be replaced by ex-Marshall Law drummer Lee Morris. In March 2004, Morris also left the band. Drummer Jeff Singer took Morris' place and has played on all subsequent releases, though he was not listed as a permanent member of the band until the release of single The Enemy in 2007.
Paradise Lost released their 11th album, titled In Requiem in Spring 2007, followed by a single, The Enemy. Following the album, as of Summer 2007, they are touring Europe with Type O Negative. They will also play at the Download Festival. On June 2, 2007, the band played in a festival called "Le Boulevard Des Jeunes Musiciens" in Casablanca, Morocco.
There are rumors that there will be four cover songs on the limited edition version of the new album. Over The Madness, a documentary by Diran Noubar, displaying the impact Paradise Lost has had on Gothic Metal will be shown in 2007.
It was announced in 2007 that they would support the Finnish Symphonic Metal band Nightwish on their upcoming tour of North America.

 Members
Current members

Nick Holmes - vocals
Greg Mackintosh - guitar
Aaron Aedy - guitar
Steve Edmondson - bass guitar
Jeff Singer - drums
Former members
Matthew Archer – drums
Lee Morris - drums
 Discography
 
 Studio albums
Lost Paradise (1990)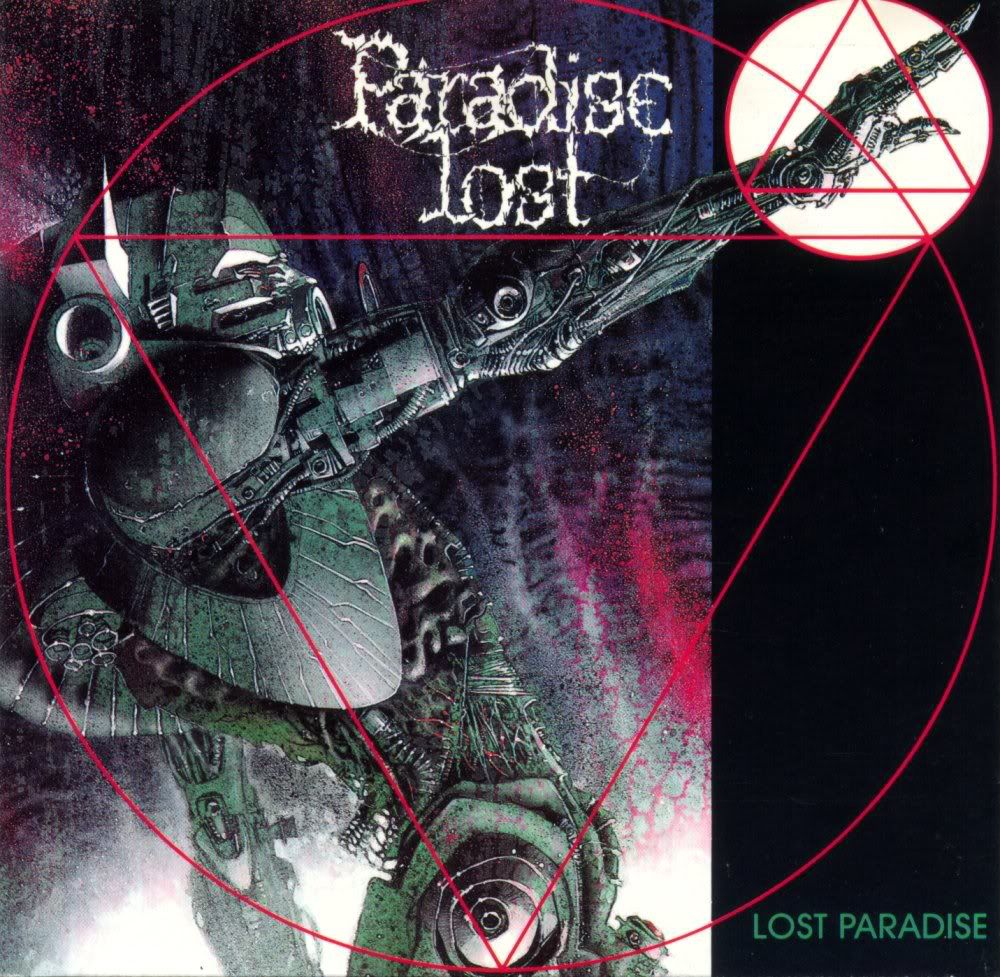 Gothic (1991)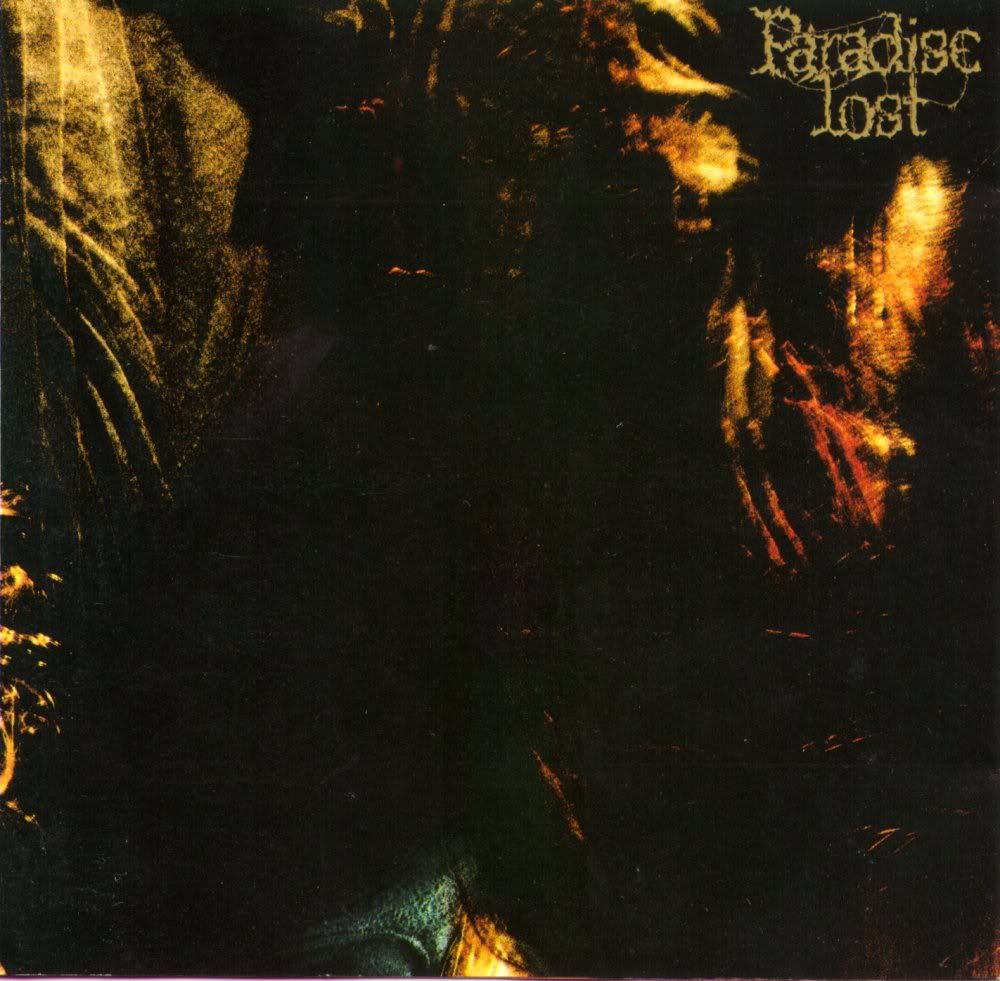 Shades of God (1992)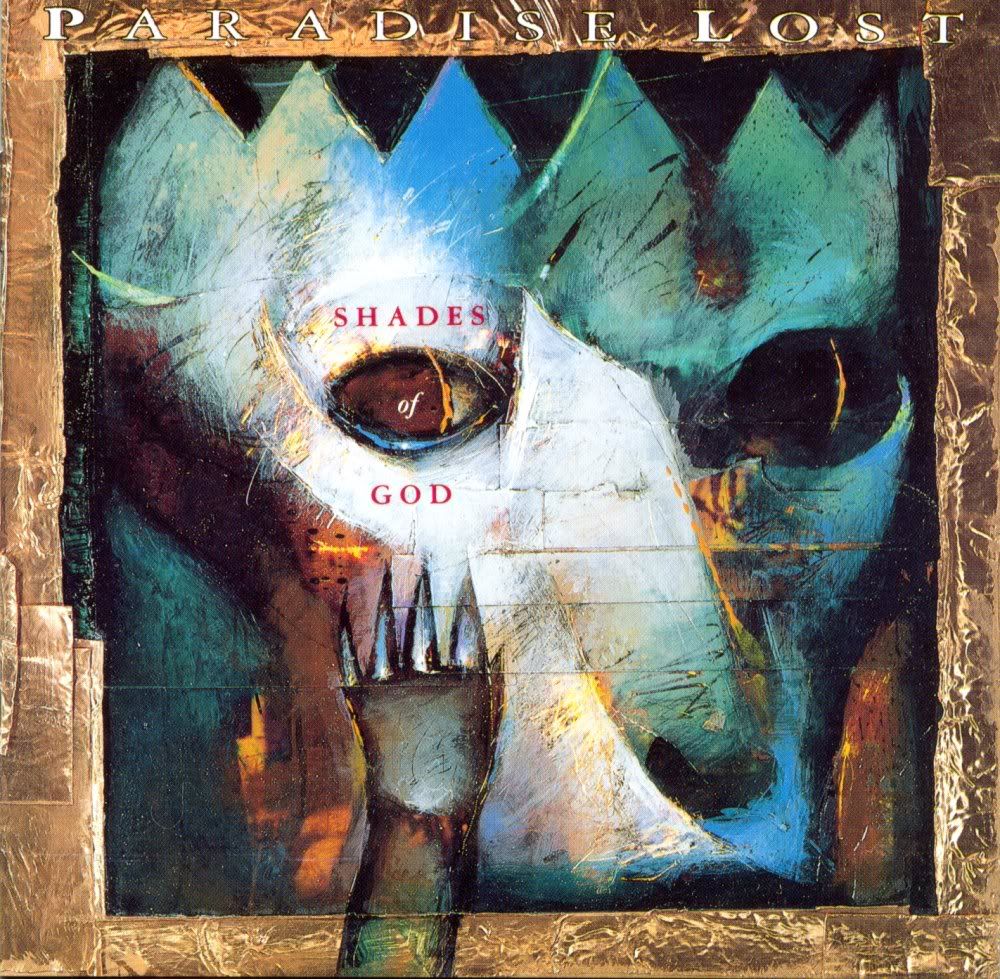 Icon (1993)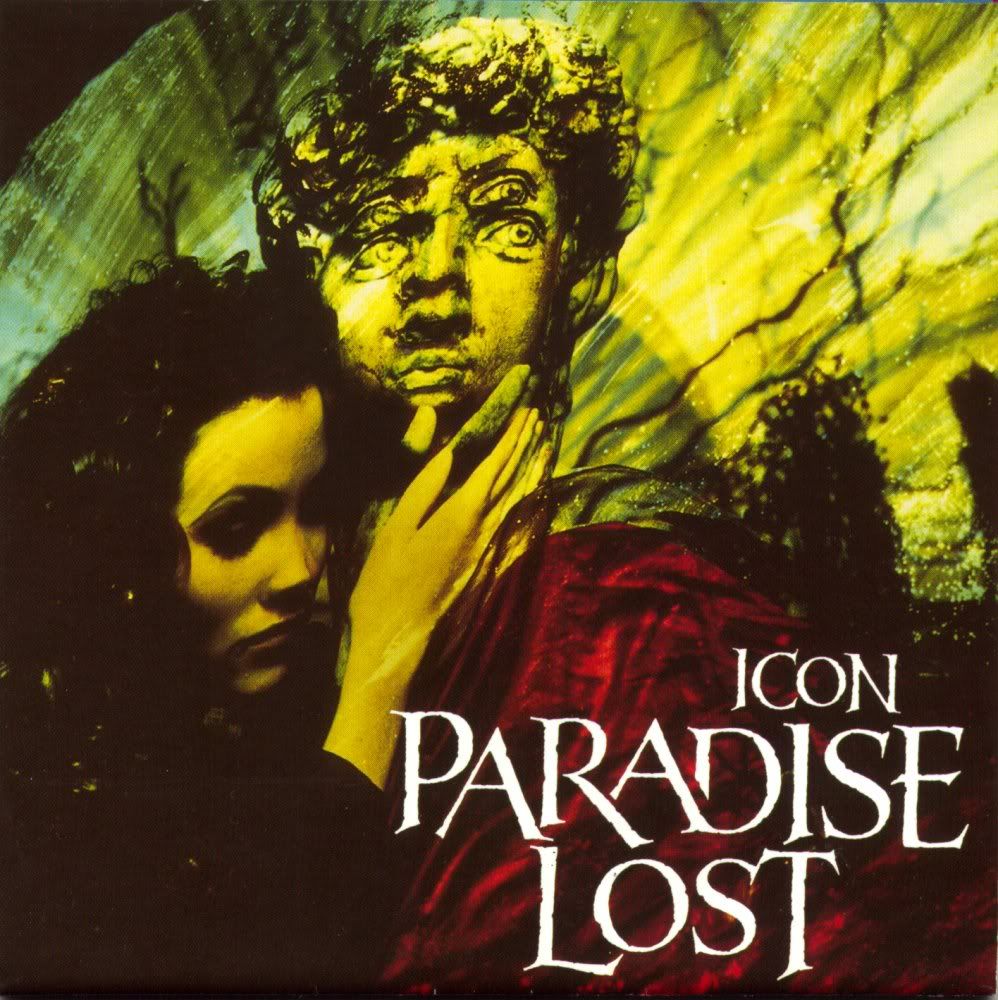 Draconian Times (1995)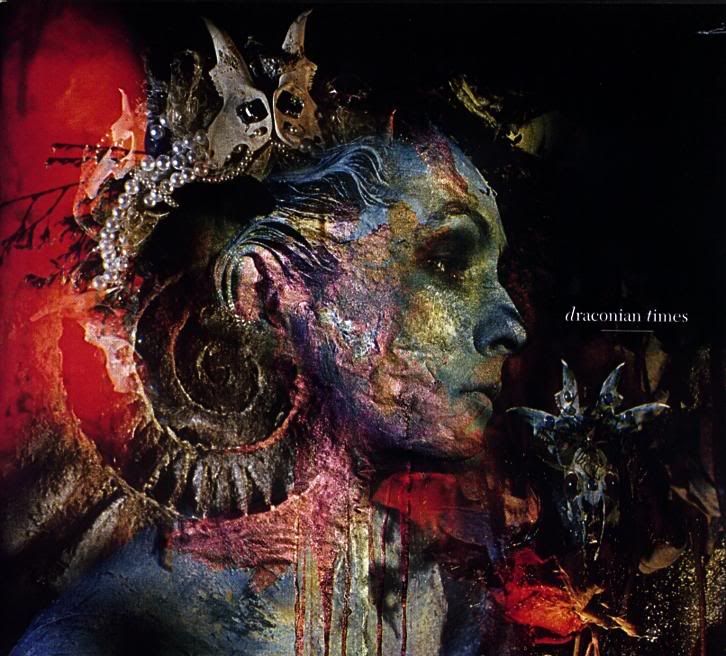 One Second (1997)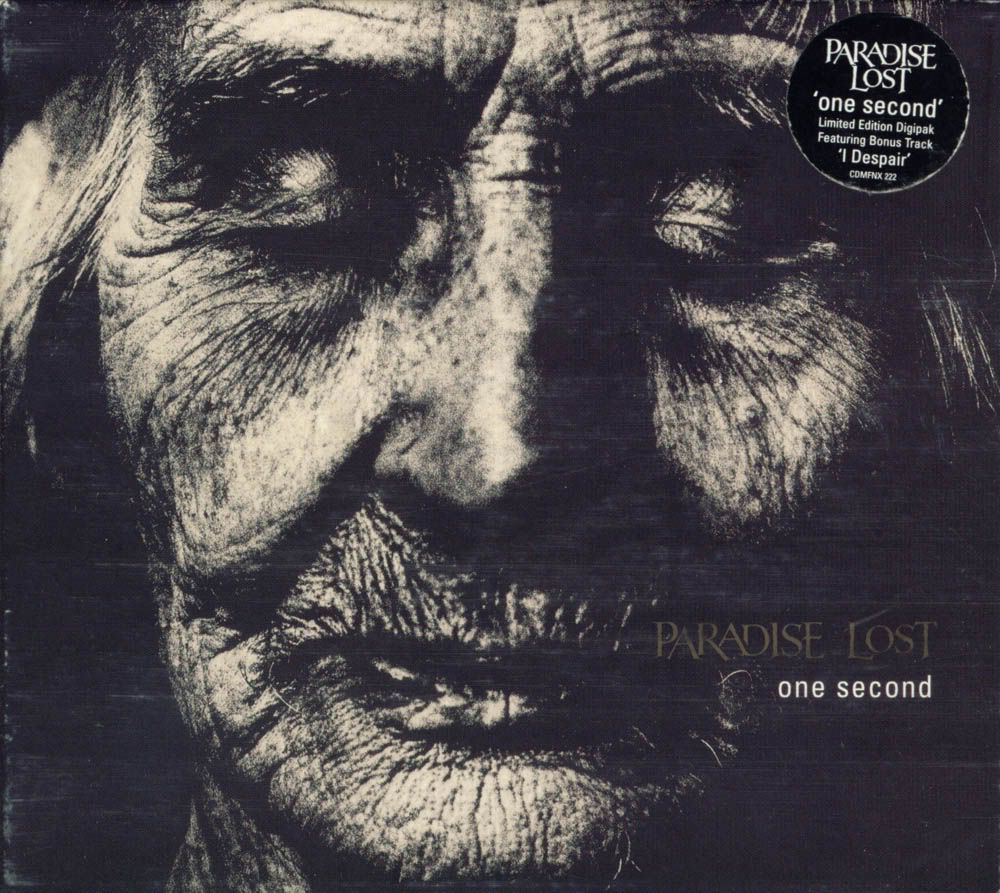 Host (1999)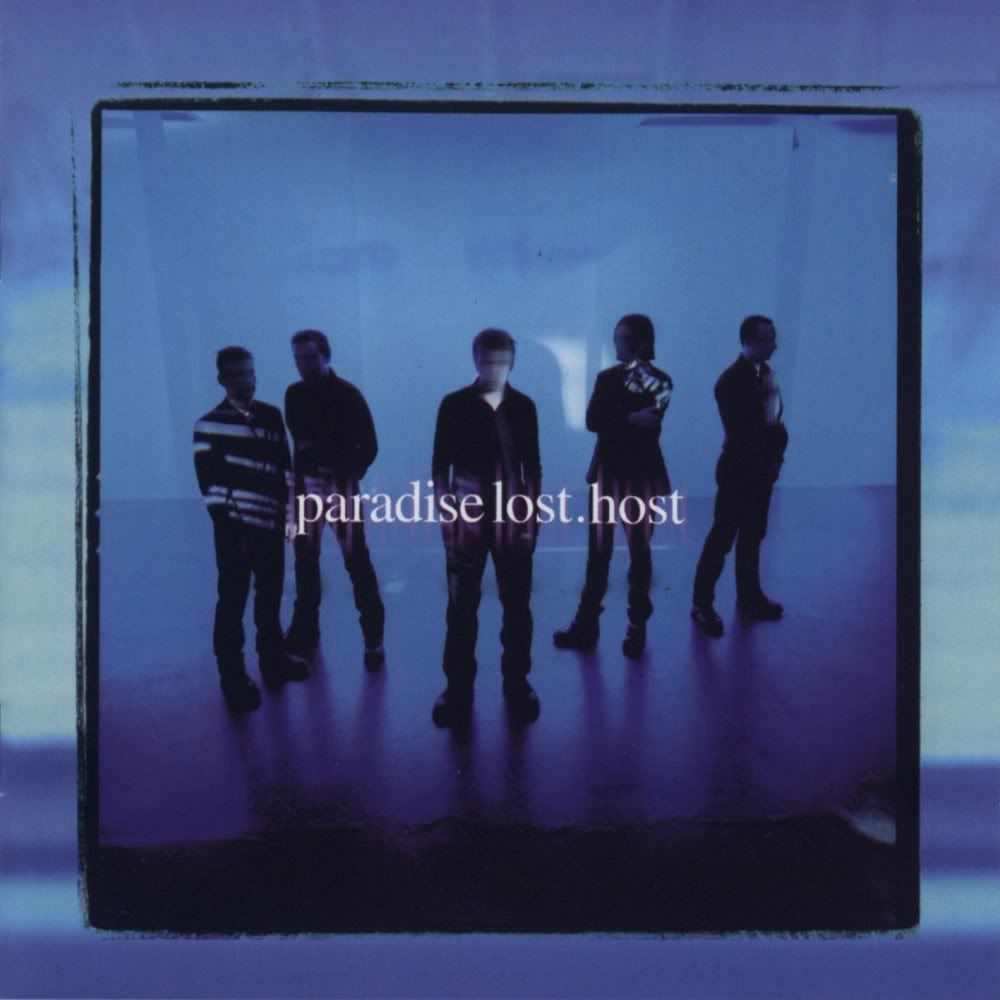 Believe in Nothing (2001)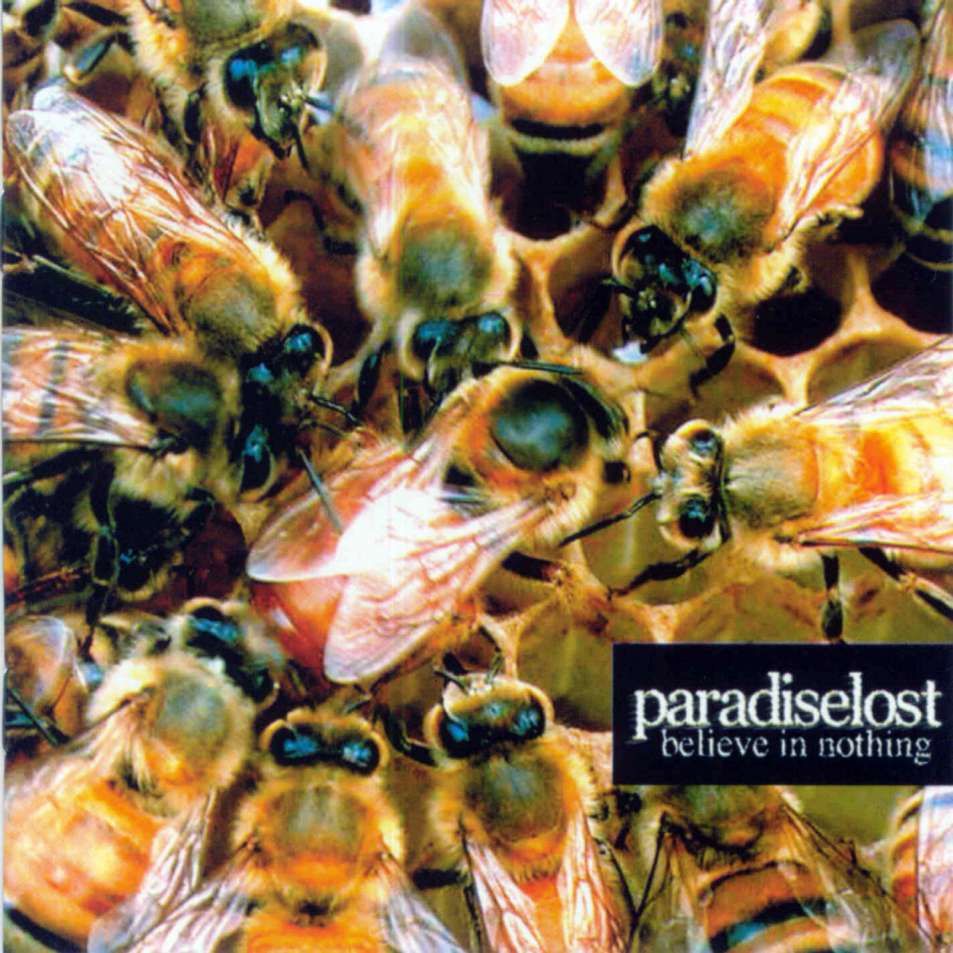 Symbol of Life (2002)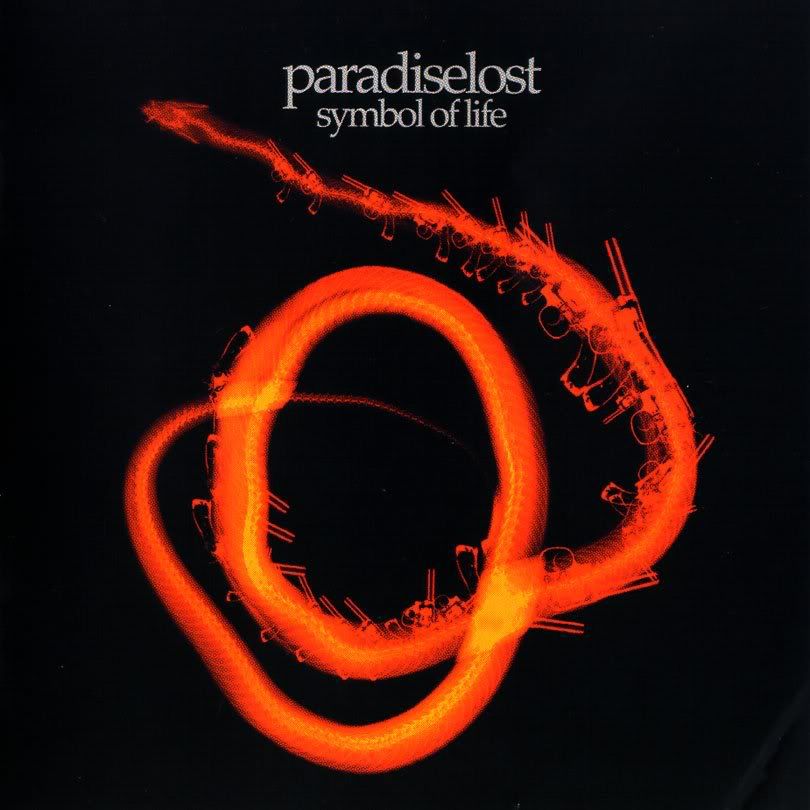 Paradise Lost (2005)

In Requiem (2007)
Singles/EPs

In Dub (1990)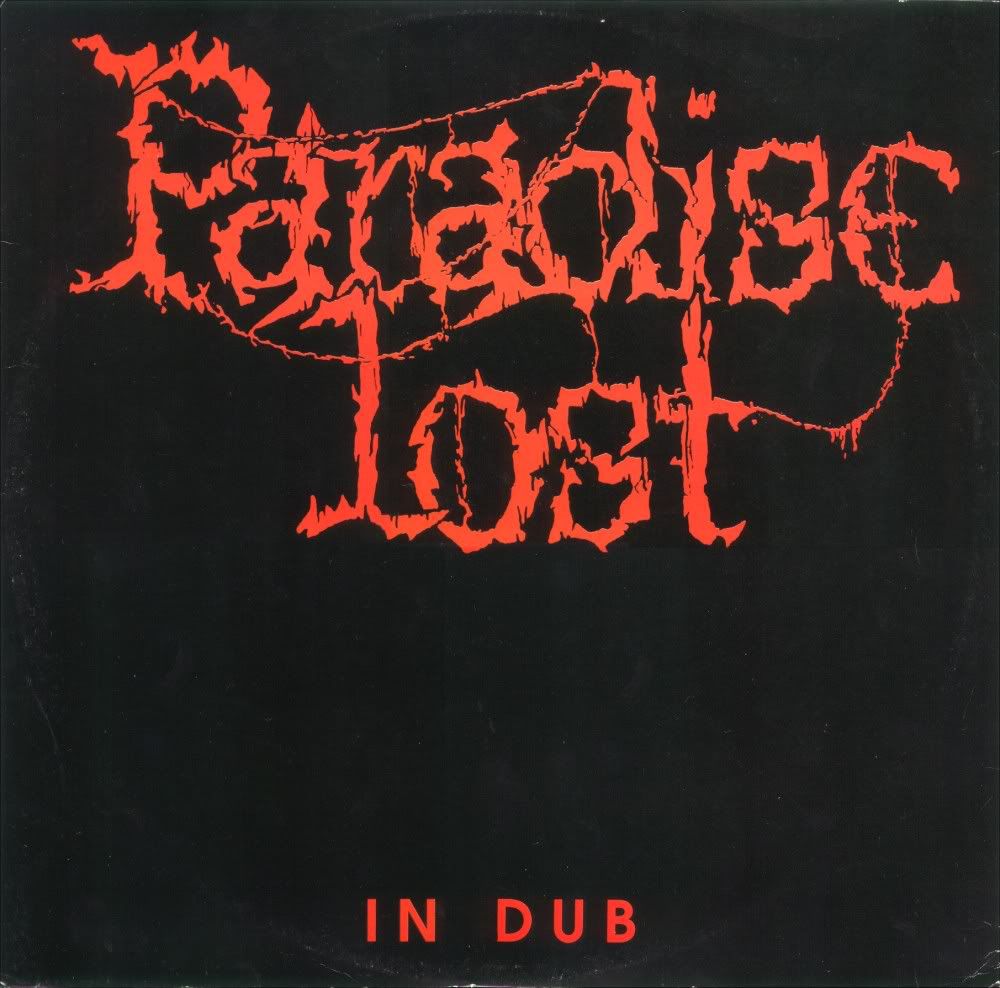 As I Die (1992)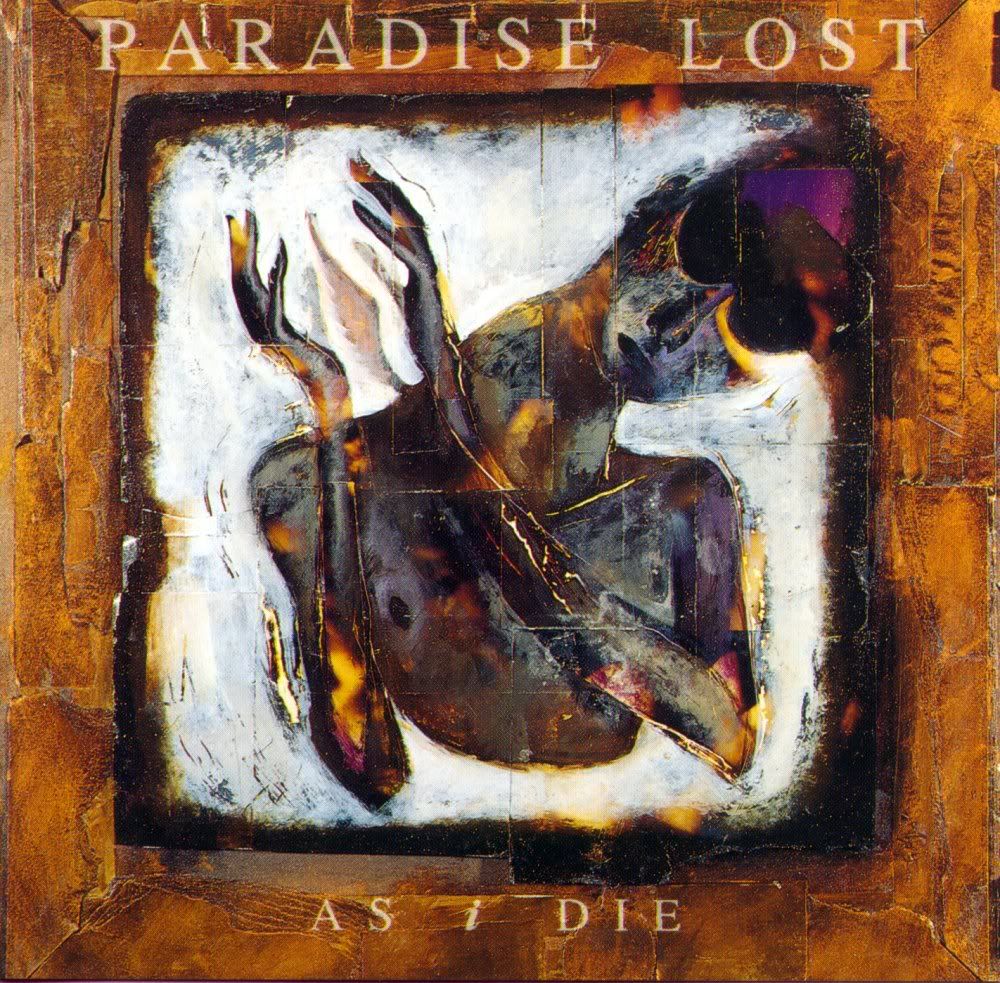 Gothic EP (1994)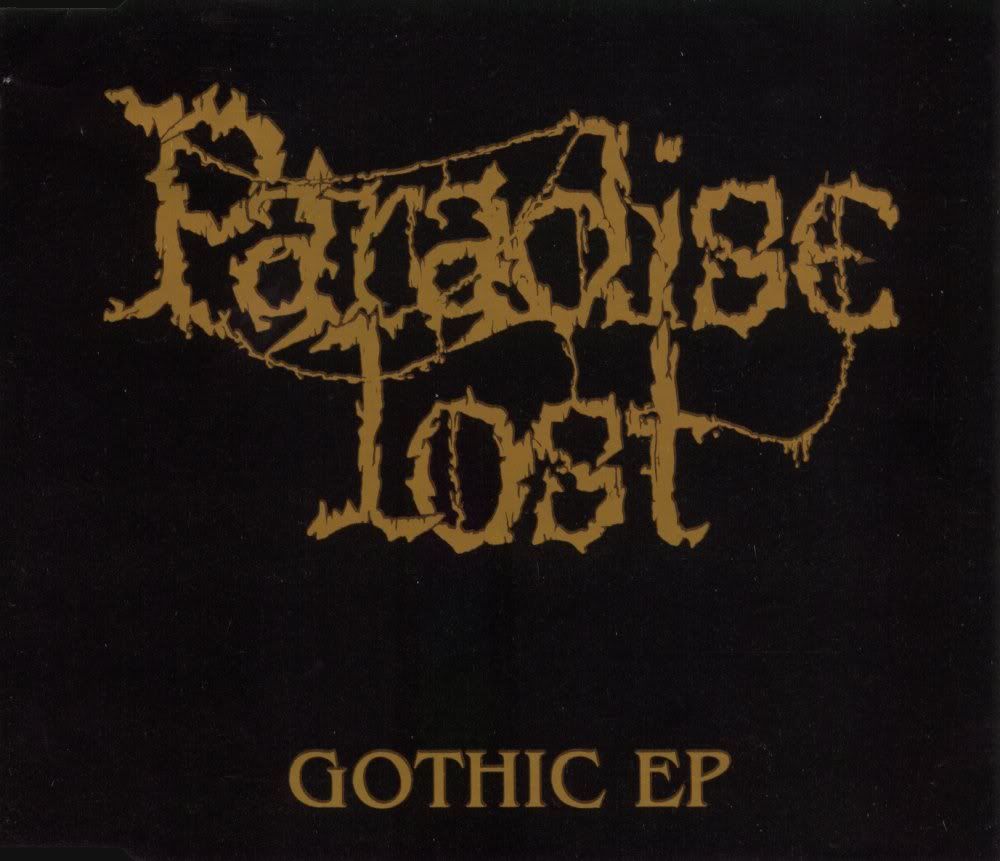 Seals the Sense (1994)
The Last Time (1995)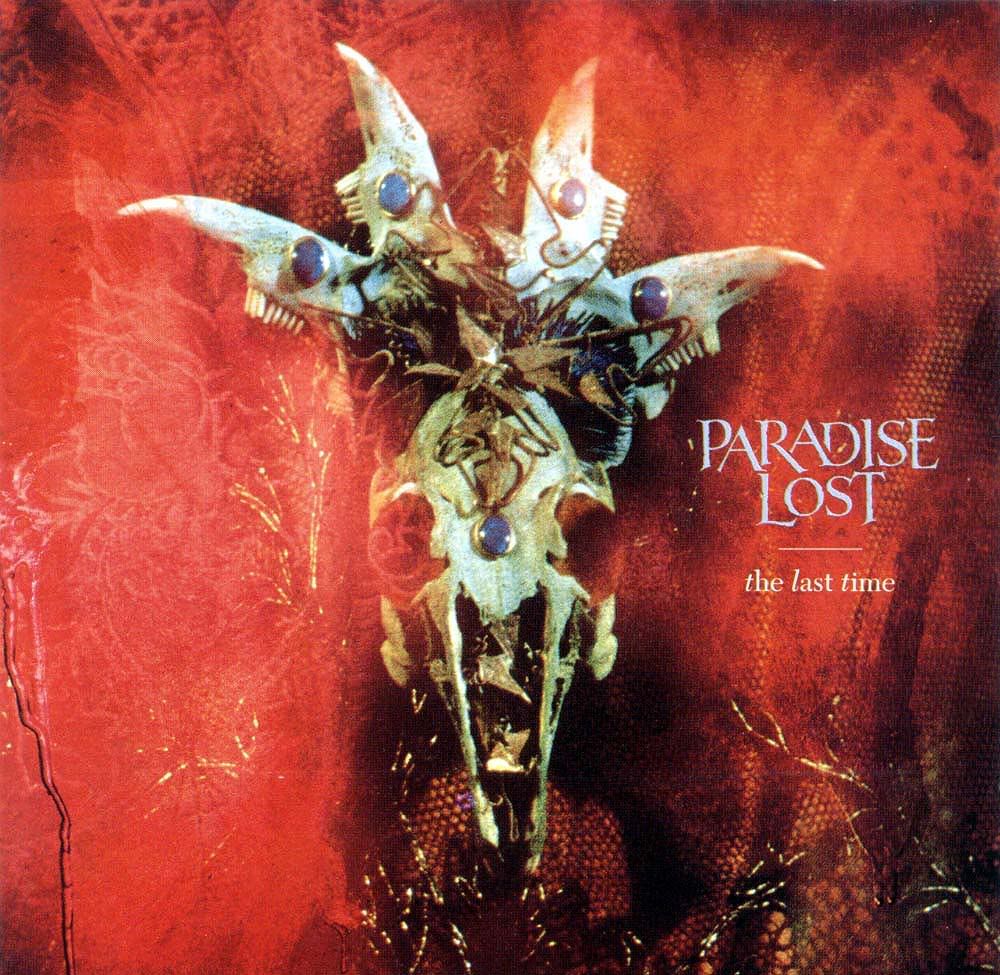 Forever Failure (1995)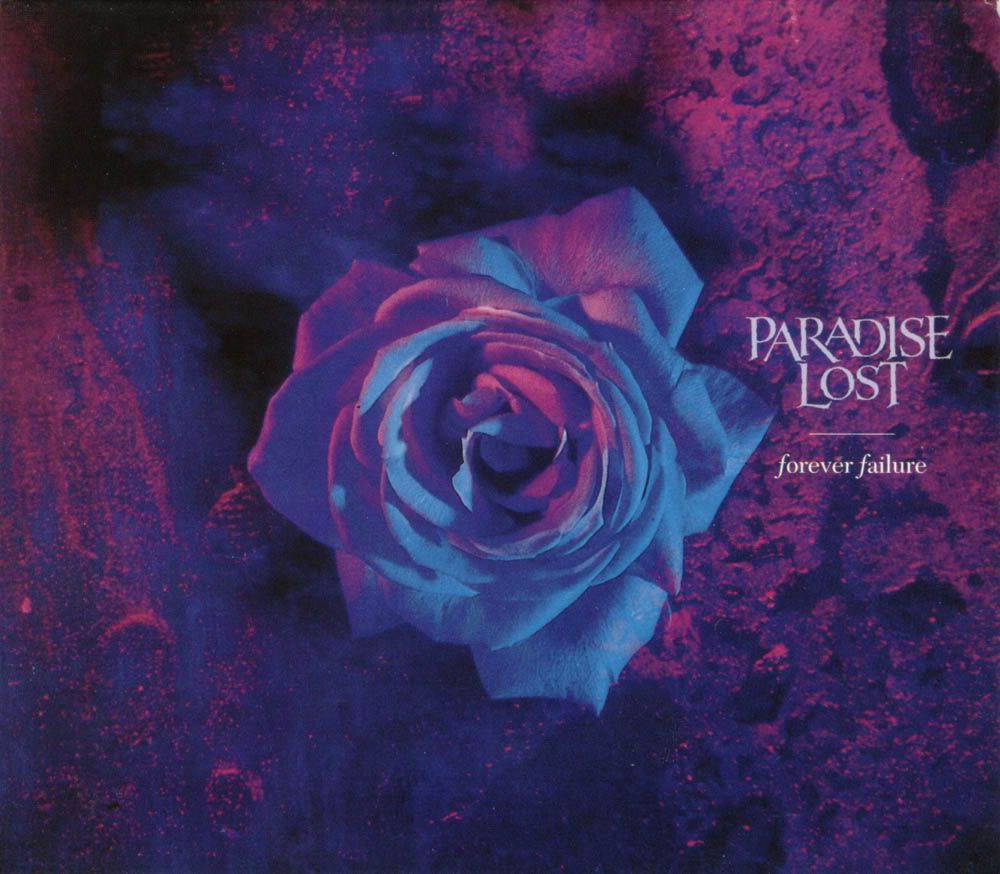 True Belief '97 (1997)

Say Just Words (1997)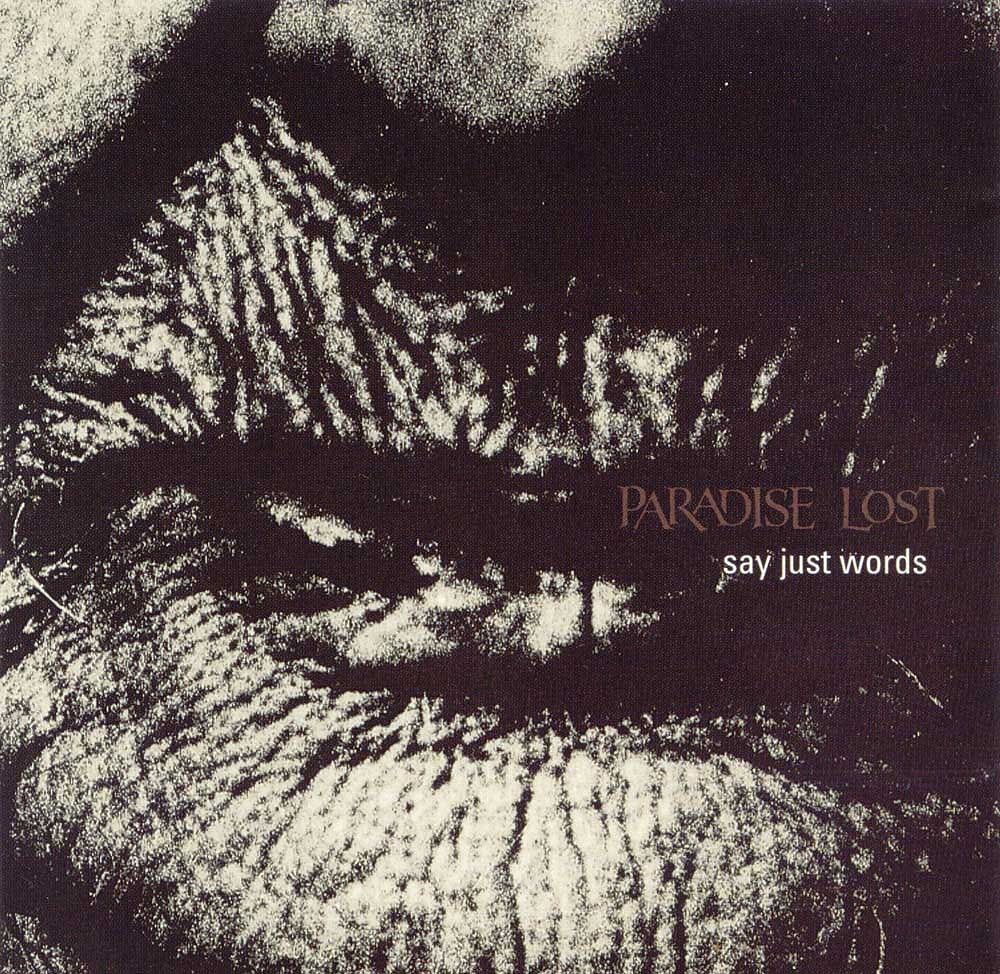 One Second (1997)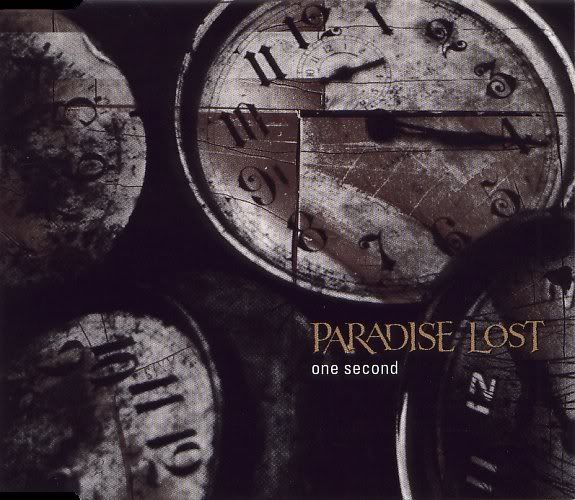 Permanent Solution (1999)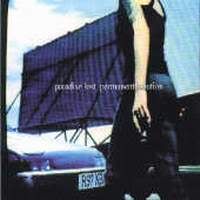 So Much is Lost (1999)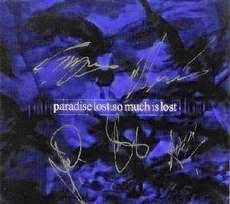 Fader (2001)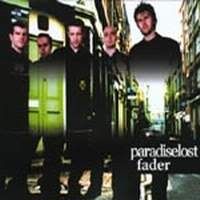 Mouth (2001)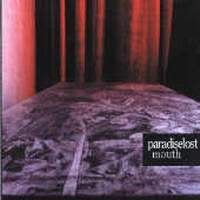 Erased (2002)
Forever After (2005)

The Enemy (2007)
Compilations/Live

The Singles Collection (1997)
Reflection (1998)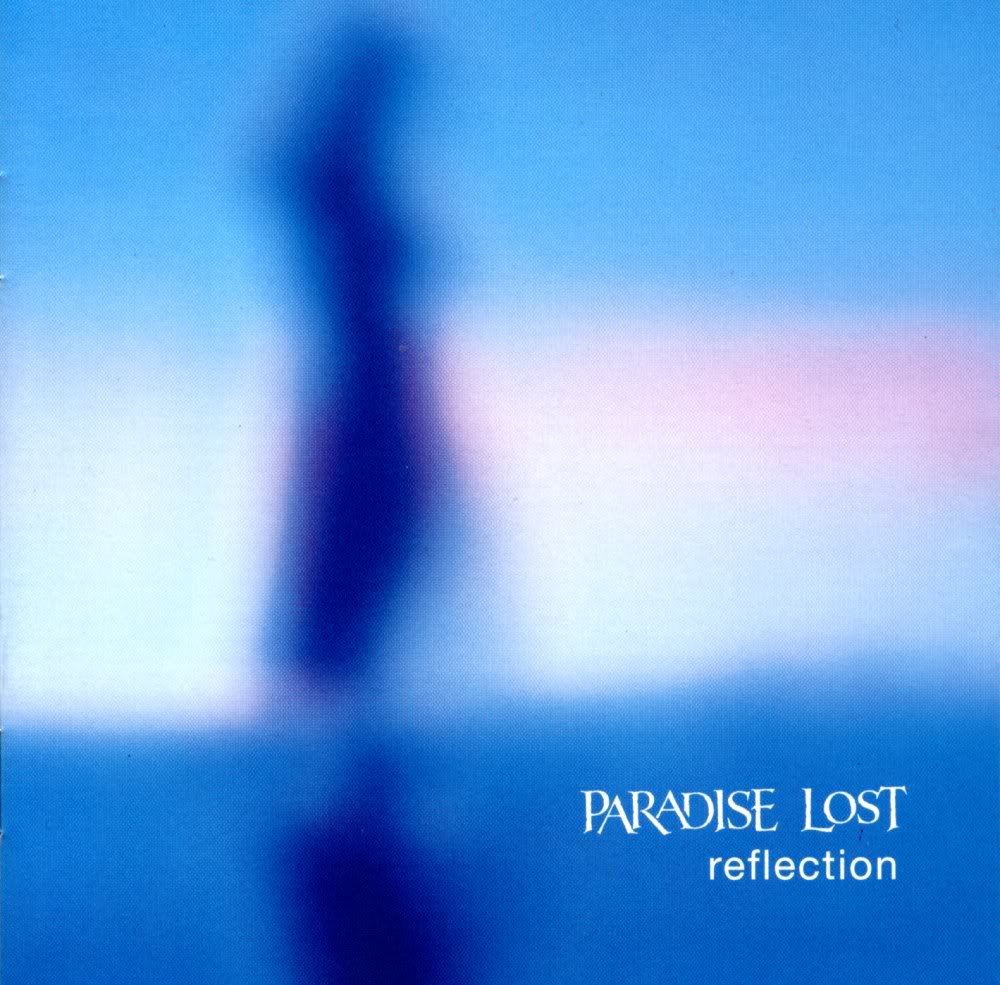 At The BBC (2003)
Demos

Paradise Lost (demo) (1988)
Frozen Illusion (demo) (1989)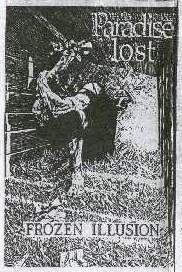 Pain of Desolation (demo) (1990)

Background information
Origin  Stockholm, Sweden
Genre(s) Progressive metal-Progressive rock
Years active 1990 - present
Label(s) Candlelight Records
Century Black
Peaceville Records
Koch Records
Music for Nations
Roadrunner Records
Associated acts
Bloodbath
Steel
Katatonia
Arch Enemy

Website opeth.com

 Studio albums
May 15, 1995 Orchid
Candlelight Records/Century Black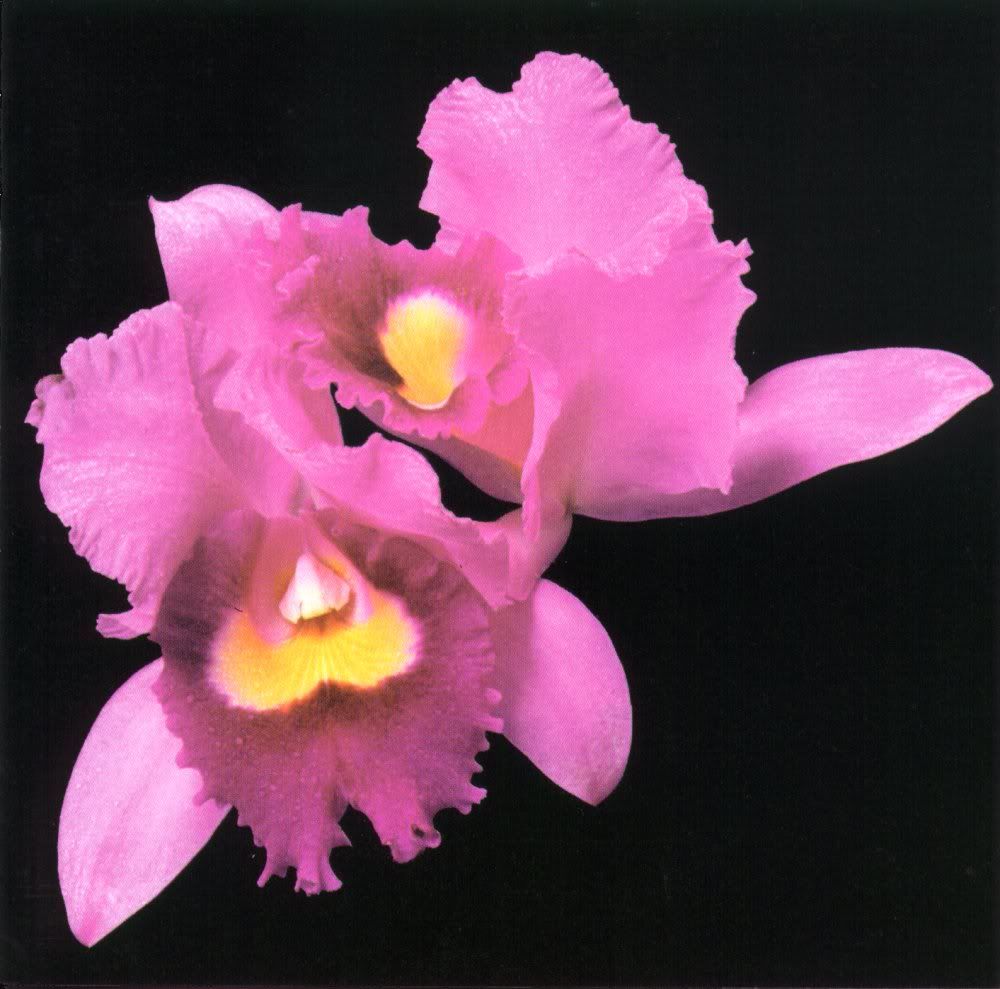 June 24, 1996 Morningrise
Candlelight Records/Century Black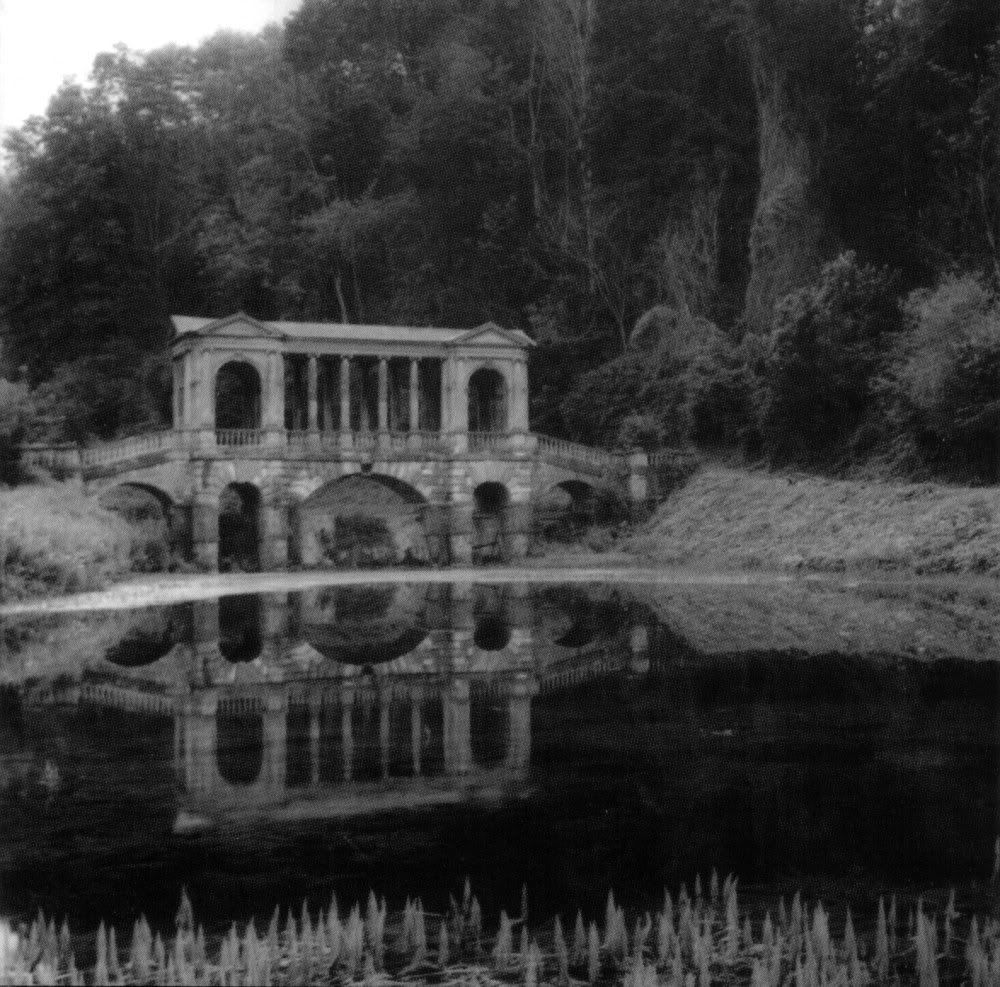 August 18, 1998 My Arms, Your Hearse
 Candlelight Records/Century Black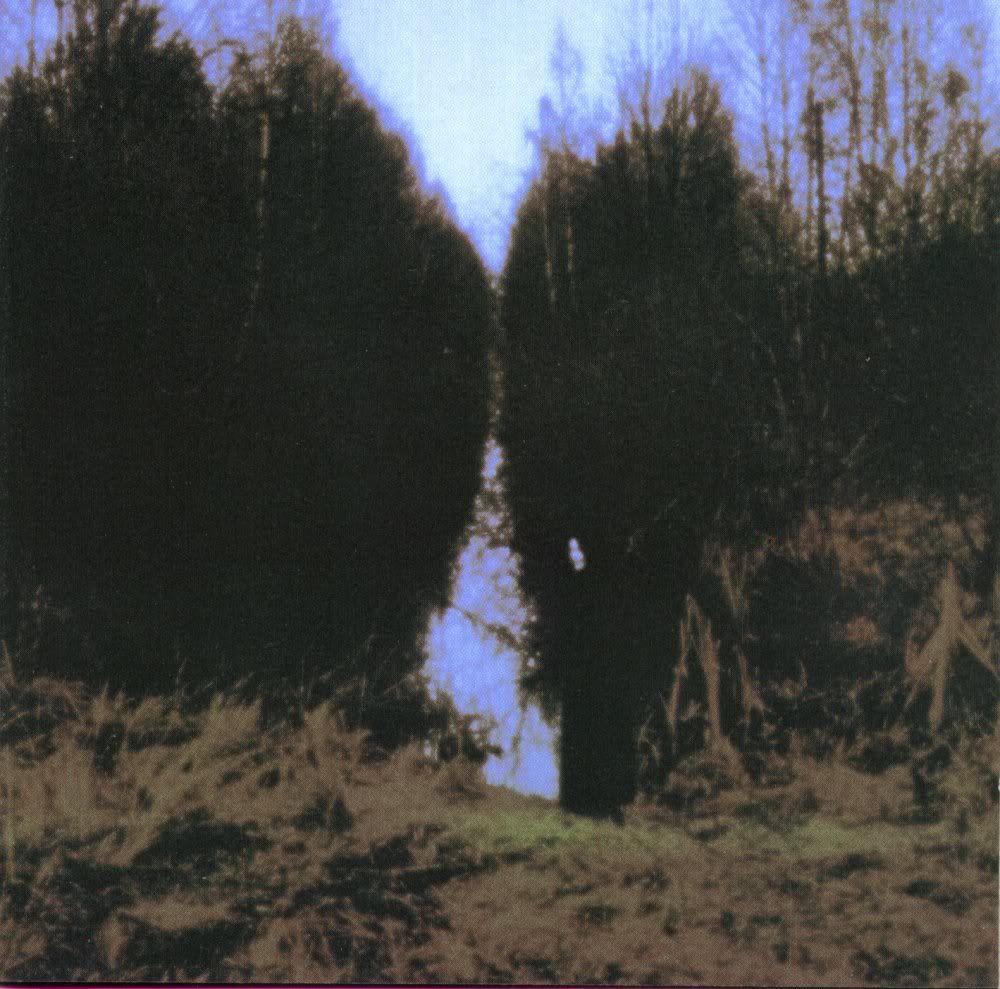 October 18, 1999 Still Life
Peaceville Records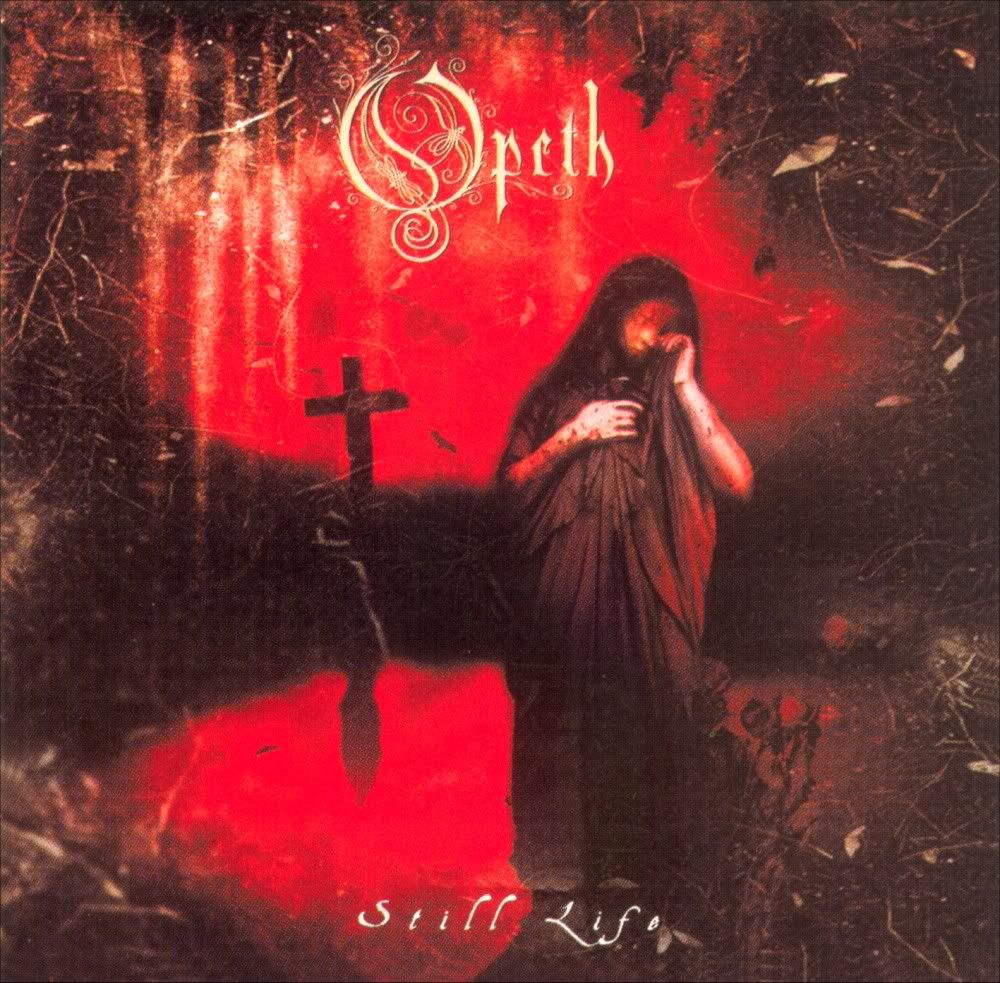 February 27, 2001 Blackwater Park
Music For Nations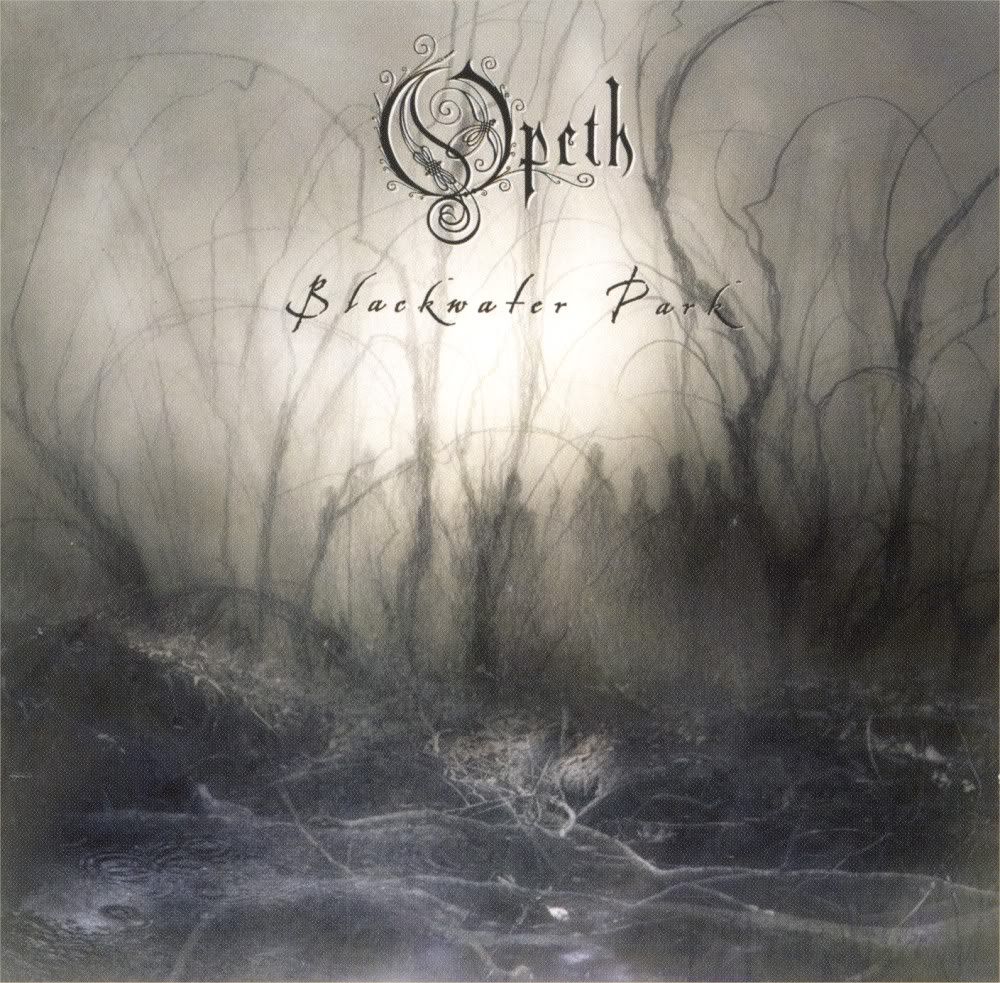 November 4, 2002 Deliverance
 Music For Nations

April 14, 2003 Damnation
Music For Nations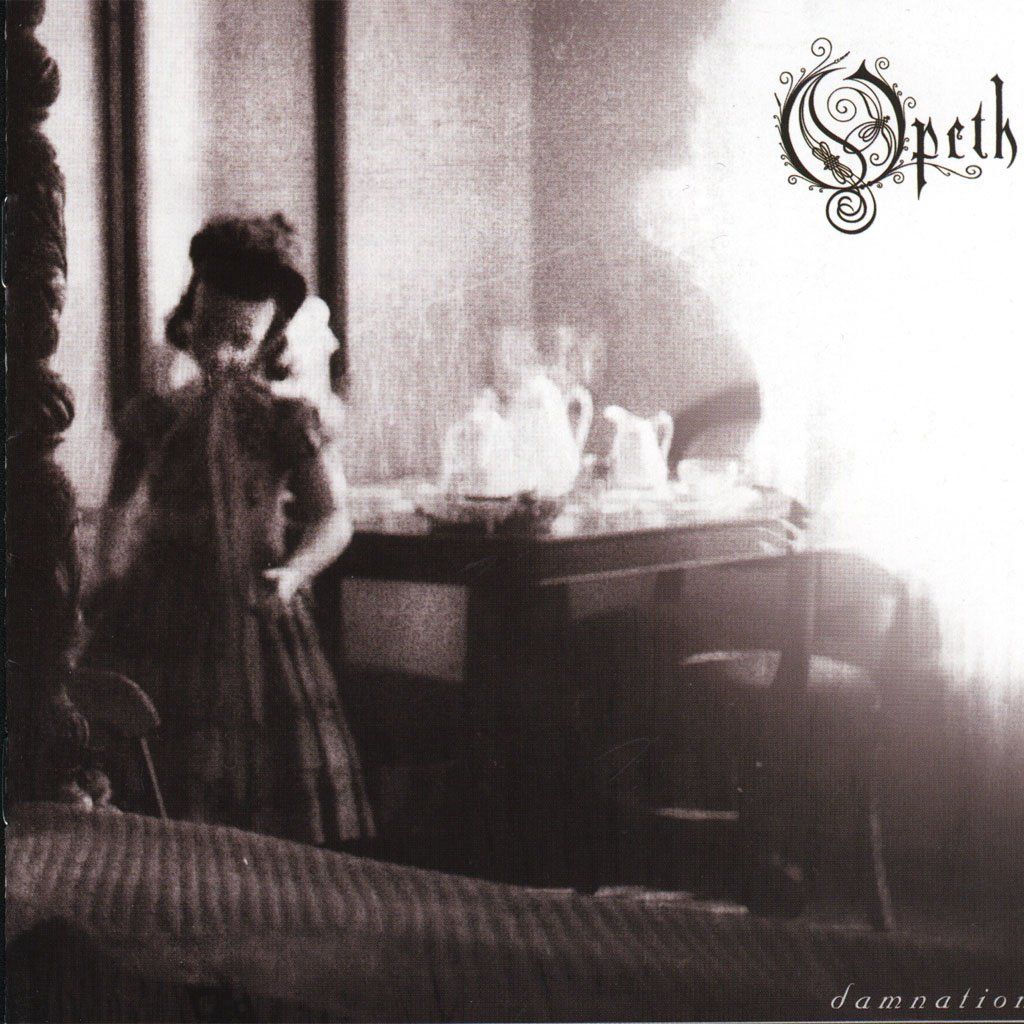 August 30, 2005 Ghost Reveries
Roadrunner Records
2008 Ninth studio album Roadrunner Records

Singles

2001 The Drapery Falls
 radio edit Koch Records
February, 2003 Still Day Beneath the Sun
Robotic Empire Records
July 26, 2006 The Grand Conjuration radio edit
Roadrunner Records
Live Recordings
November 24, 2004 Lamentations
 Music for Nations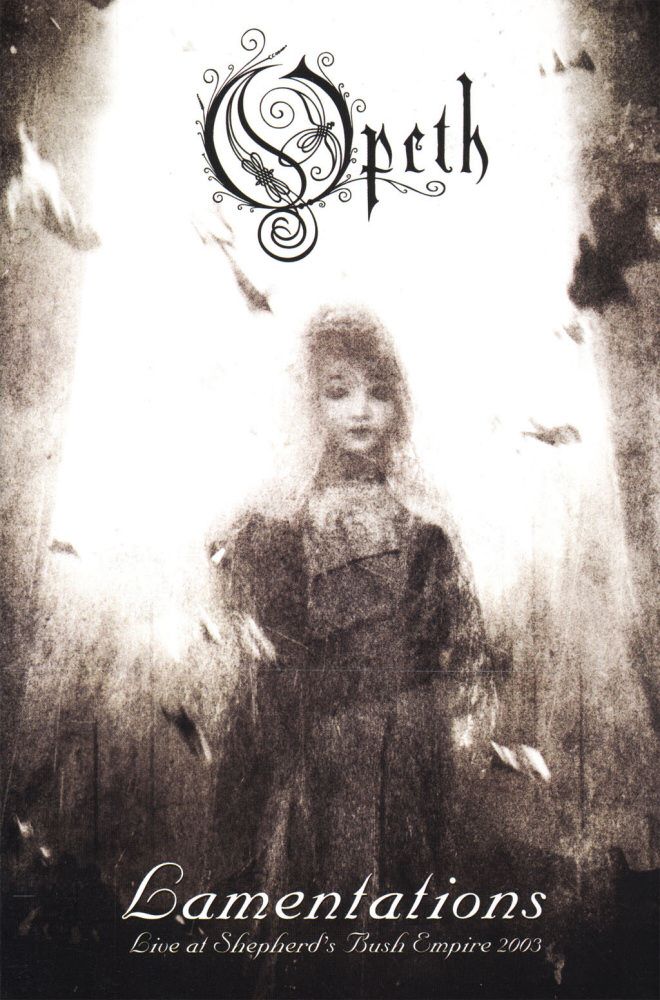 October 22, 2007 The Roundhouse Tapes
Peaceville Records

Other

October 17, 2006 Opeth Box Set
Koch Records
Band lineup
Current members
Mikael Åkerfeldt – vocals, guitar (bass guitar on My Arms, Your Hearse) (1990-present)
Fredrik Åkesson − guitar (2007-present)
Martin Mendez − bass guitar (1997-present)
Martin "Axe" Axenrot – drums (2006-present)
Per Wiberg – keyboards, mellotron, backing vocals (2005-present)
Former members
David Isberg – vocals (1990-1992)
Andreas Dimeo – guitar (1991)
Kim Pettersson – guitar (1991)
Johan DeFarfalla – bass guitar (1991,1994-1996)
Stefan Guteklint – bass guitar (1992-1993)
Mattias Ander – bass guitar (1992)
Nick Döring – bass guitar (1990-1991)
Anders Nordin – drums (1990-1997)
Martin Lopez – drums (1997-2006)
Peter Lindgren – guitar (1991-2007)

Silentium (previously called "Funeral") is a Finnish Gothic Metal band. The band was formed in 1995 and it origins from Jämsänkoski, Finland. Silentium's first demos and EPs have been released in tape format, and their albums have only been released in Europe and some Asian countries.
 Biography
 To meet Wikipedia's quality standards and conform with our neutral point of view policy, this article or section may require cleanup.
The current version of the article or section is written like a magazine article; it does not use the direct, balanced tone expected of an encyclopedia.
Please discuss this issue on the talk page. Editing help is available.
The story of Silentium goes back to December 1995 into the ashes of a death/gothic metal band called Funeral. From the remains of Funeral, keyboardist Sami Boman and original vocalist Matti Aikio created Silentium by adding violin player Jani Laaksonen, guitar players Toni Lahtinen & Juha Lehtioksa and drummer Jari Ojala into the line-up.
Silentium's first recording was the four-song-demo-tape Illacrimó which was released in the end of year 1996. Their second, six-song Ep-tape Caméne Misera was released in 1998 and featured female vocals by Tiina Lehvonen who then became a permanent member of the band. This second tape caught the attention of Sami Tenetz who was at the time setting up his record label Spikefarm. After some negotiations Silentium signed a deal with Spikefarm and their first Spike-release Infinita Plango Vulnera in 1999 had the honor of becoming Spikefarm's first CD, NAULA001. The record also introduced the new drummer, Janne Ojala.
Infinita Plango Vulnera got extremely good feedback, pleasing goths worldwide, as did its successors, the 2001 CD Altum and it's little sister, the SI.VM E.T A.V.VM mini-CD.
Sufferion's feedback was as expected; some loved and some couldn't stand the idea of music and radio play. Every listener was touched someway and the long awaited gigs started to appear in the tour list. After the good start came a kick in the teeth: drummer Janne Ojala announced he's got a lack of motivation and is leaving the band. Also Laaksonen and Anna Ilveskoski, who already gained the status of permanent vocalist, left and the whole band lived on the edge for awhile. But the guys didn't want to give up and the help was found surprisingly near; the original drummer Jari Ojala was willing to join in again and Riina Rinkinen gave her amazing voice to the band.
Silentium changed the record label also. In the 2005 they signed to the Finnish Dynamic Arts Records company and in the spring of 2005 it was time to head towards studio Sundi Coop. During the intense month they recorded material for the Silentium's fourth full-length CD, Seducia, but also for their first single release, Frostnight. In these records can also be heard the change of violin to the cello played by Elias Kahila and the sound of Silentium has only completed from before.

The year 2006 came out to be bigger than ever; welcome for the Seducia was quite good and the fuss began to grow. The band had more touring than ever before and this time outside Finland also. Silentium had a gig in Romania with Amorphis and HIM and the welcome was just amazing. The country and the fans really knocked the band off their feet and they gave their absolute best for the sunny Sibiu. Few months after that came the news of a Silentium song being the part of the Portuguese film and the power play of Silentium in the radio. And all that time the band toured inside Finland,

Line Up
Riina Rinkinen - Female Vocals (2004-)
Juha Lehtioksa - Guitar (1995-)
Toni Lahtinen - Guitar (1995-)
Matti Aikio - Bass, Vocals (1995-)
Jari Ojala - Drums (1995-99, 2004-)
Sami Boman - Keyboard, Backing Vocals (1995-)
Elias Kahila - Cello (2005-)
Former/Past Members
Tiina Lehvonen - Female Vocals (1998-2003)
Maija Turunen - Female Vocals (2003)
Janne Ojala - Drums (1999-2004)
Jani Laaksonen - Violin (1995-2004)
Anna Ilveskoski - Female Vocals (2003-04)
Discography
Illacrimó EP - 1996
Caméne Misera EP - 1998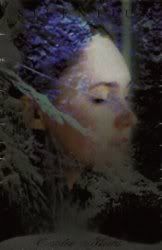 Infinita Plango Vulnera - 1999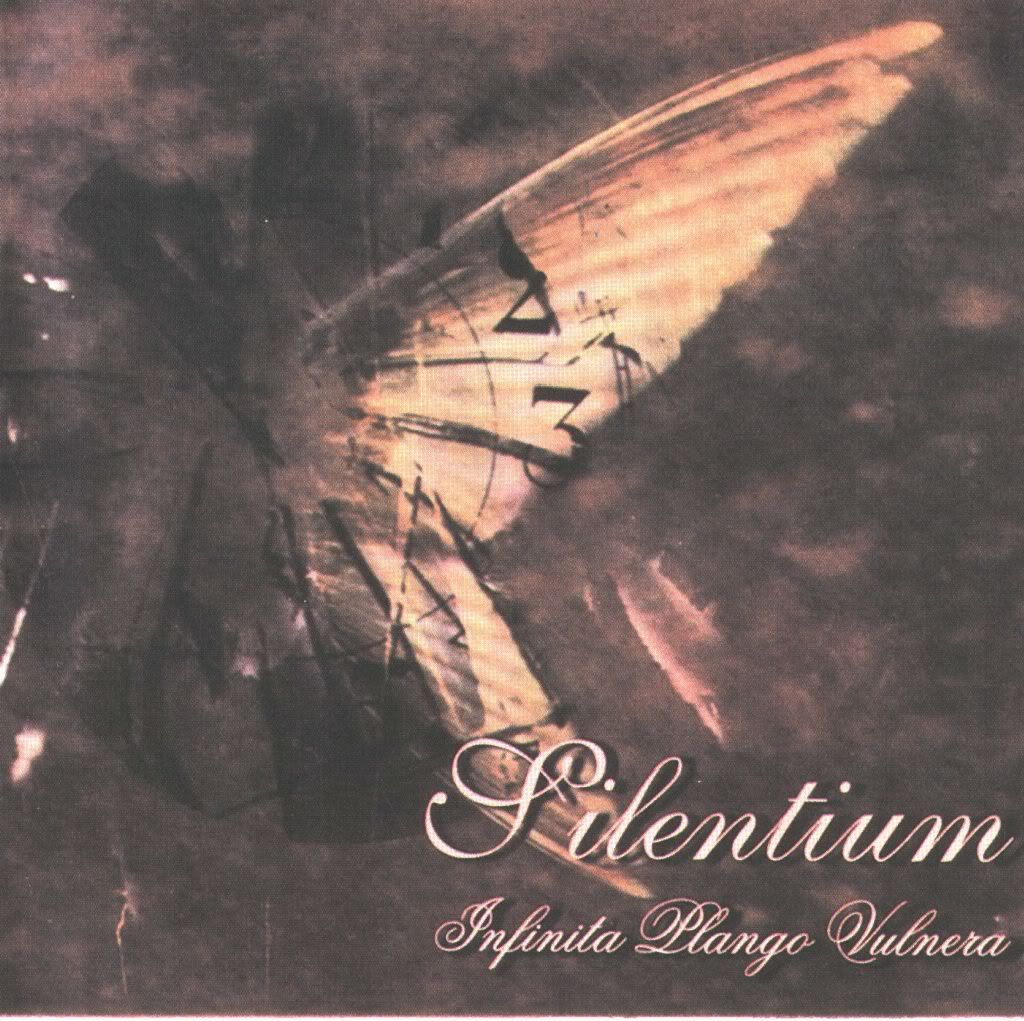 SI.VM E.T A.V.VM - 2001

Altum - 2001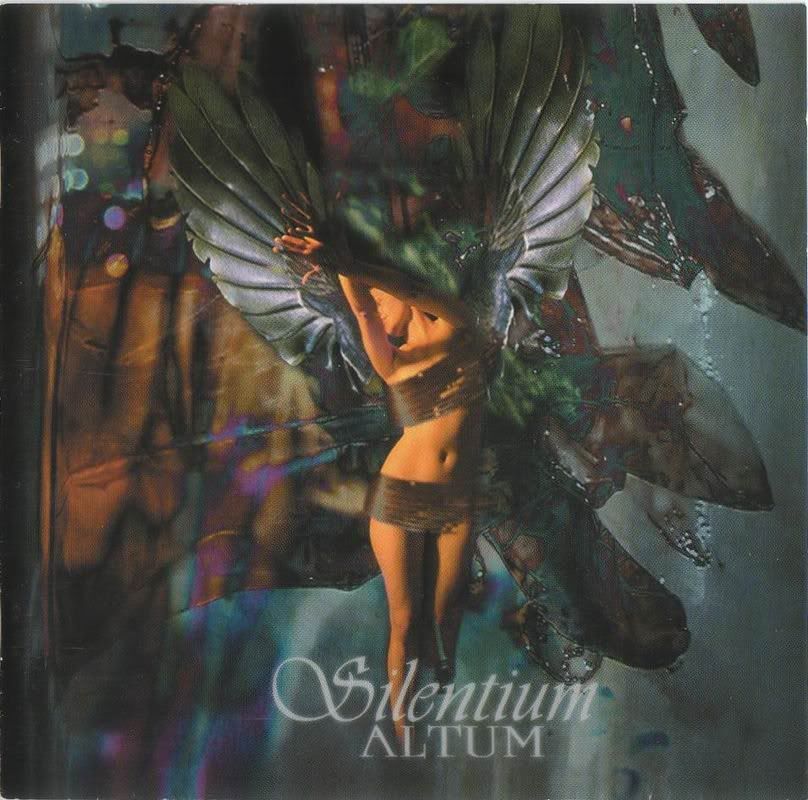 Sufferion - Hamartia of Prudence - 2003

Seducia - 2006
 Singles
Frostnight 2005
Dead Silent 2007
After two instrumental guitar CD's on Lion Music, Edward Box presents his new project, Vendetta, via said label. Dubbing it Vendetta may not be the greatest idea for a moniker since it may cause confusion with the old German Thrash band bearing the same name. Besides this blunder, Box wanted to return to his musical roots of Old-School Metal with this band. Songs were swiftly written and here the album is, less than two years since the band's initial formation.
Unlike his solo situation (which, fair enough, shows off his Metal influences fairly well) where he performed all but drums himself, Vendetta sees a full band situation. Box has provided vocals as well, and has teamed up with guitar partner Pete Thompson to provide the necessary twin guitar Metal attack. You'll find Gary Foalle on bass and, hidden behind the drums, Chris Higgins -- a last name as British as tea, grey weather, soccer, dark ale and, of course, Heavy Metal. With that in mind, NWOBHM-like material such as "Fire At Will" and "I Executioner" stand toe to toe nicely with the pure Hard Rock-ridden "Golden Boy," whose beginnings bare an uncannily similarity to Queensrÿche's "I Don't Believe In Love." "Red Skies," a mid-tempo Rocker, demonstrates chugginess of a particularly Classic feel, while more fast-paced "Plastic God" offers criticism of the consumer society all, more or less, are victims of each day.
Any ballads included? Well, there is one, but it's the last track, so if a ballad is not your thing, hit "stop" or "eject" rather than "skip."
Guitar harmonics and solos for Box and Thompson are credited for each track, of course, in grand Judas Priest tradition. A nerdy tradition, one may think, nevertheless a custom more bands should present themselves with more often. Box's voice turns out quite good, if not spectacular. Obviously, he's a guitarist first and foremost, but his vocals fit the total sonic landscape well enough, and melodies are sung to its effect. He prepared himself vocally while writing the material presented, and that shows.
The album offers feeling and variation within the concept of Traditional Metal, which does not seem the case as often in this day and age as it was when this music was originally crafted by it's original pioneers. What's weird is the production; it seems Edward Box has sought similar production values compared to his solo albums, but where these characteristics make sense for instrumental guitar exercises, it does not lend itself as effective for this setting. A meaner crunch is needed, and also the performance comes across somewhat stale at times, where a groove would had obviously benefited the songs.
Review retirada de :http://www.metalexpressradio.com/menu.php?main=pictures&grp=128
Swedish metallers OPETH will support DREAM THEATER on the prog-metal giants' next North American tour in April/May 2008. More details will be announced soon.
OPETH will release the "The Roundhouse Tapes" double CD in the U.S. on November 20 via Peaceville Records. The set will be issued in Europe on October 22.

"Songs of Darkness, Words of Light" track listing:
1. The Wreckage of My Flesh
2. The Scarlet Garden
3. Catherine Blake
4. My Wine in Silence
5. The Prize of Beauty
6. Blue Lotus
7. And My Fury Stands Ready
8. A Doomed Lover
"The darkest, most wretchedly beautiful musical statement any band has managed to craft in a recording studio for ages"

Os norte-americanos Queensryche actuam ao vivo em Portugal no próximo dia 19 de Novembro, no Teatro Sá da Bandeira, no Porto, a partir das 21.30h.
A banda trará na bagagem o seu novo disco - a colectânea «Sign Of The Times» - bem como alguns dos clássicos obrigatórios da banda e alguns dos temas que farão parte do disco de versões «Take Cover», a editar em Portugal seis dias antes do concerto.
Os bilhetes custam Eur 25,00 e estarão à venda brevemente nas estações dos CTT, Fnacs, Plateia, Piranha, Lost Underground [Porto e Braga], Brekpoint e no local do concerto.
Saiu na Quarta  Feira o aguardado novo trabalho dos ARCH ENEMY, "Rise of the Tyrant". O álbum já é considerado pela imprensa especializada como um dos melhores lançamentos do ano.
Fica aqui a  mensagem de Michael Ammot, retirada do site oficial: "'Rise Of The Tyrant saiu! Os comentários positivos até o momento têm sido absolutamente fantásticos! Nós nunca tivemos tanto carinho dos fãs e dos mídia em toda a história da banda. Acho que acertamos em cheio com este  lançamento! Eu estou pessoalmente muito orgulhoso pelo  facto que fizemos um álbum de Metal extremo que englobou tudo o que eu ainda amo dentro do gênero e todas as coisas que me atraíram à algumas centenas de anos atrás!"
O álbum saiu em vários formatos, entre eles uma edição limitada com um mini-DVD com cenas da turné sul-americana do começo de 2007. Veja  neste link um E-Card com trailer, comercial, prévia de videoclipe, wallpapers, e detalhes de sua próxima turné.
Quinta-feira, 27 de Setembro de 2007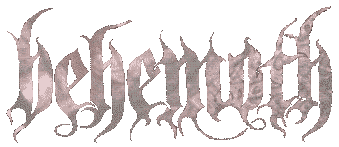 Behemoth  is a Polish death metal band. They are considered to have played an important role in establishing the Polish extreme metal underground, along-side bands such as Vader, Graveland, and Sacrilegium.
Until the early 2000s, the band played traditional black metal with heathen lyrical contents, but soon changed to that of an occult and thelemic themes written by their lead vocalist Nergal and Krzysztof Azarewicz.
With the 2004 release of Demigod, they took a direction towards technical death metal, while retaining their own signature style characterized by the drumwork of Inferno, multi-layered vocals and Nile-style Middle-Eastern influence.

 Band history
Behemoth started with raw and primitive rehearsal tapes (Endless Damnation) and demos (The Return of the Northern Moon), the most significant of which was the second one—...From the Pagan Vastlands (1993)—showing the growing potential of the then 16-year-old Nergal.
This tape was released by Polish label Pagan Records and later on by the American Wild Rags. Signing with a little-known Italian company Entropy Records, the band had the opportunity to record their debut release, an EP album entitled And the Forests Dream Eternally (1994), followed by the full-length Sventevith (Storming Near the Baltic) that gained extremely positive responses worldwide and eventually saw the band moving on to a new record deal with German label Solistitium Records. The latter record established Behemoth as one of the very few black metal bands from mid-eastern Europe with enormous potential. Consequently, stepping forward, the band (as the three piece with Nergal, Baal, and Les) recorded their second album Grom.
Grom has been the most controversial release so far, due to its many different influences and musical styles, using female vocals as well as acoustic guitars and synthesizers. At the same time, Behemoth finally got a chance to play live shows in their native country and finally tour around Europe, gaining stage experience as well as positive feedback from the crowds. Two years later, the band recorded a third album, titled Pandemonic Incantations which was a "breakthrough moment" in Behemoth's short career. Reactions of their ever-increasing fanbase and metal media set the new quality standards for them. However, due to a lack of promotion, the album was not very well received. After another extensive tour, Behemoth signed a two-album-deal with Italian Avantgarde Music in the fall of 1998. The first output of this new collaboration was the highly successful album Satanica, on which their black metal sound had evolved into blackened death metal.
The label also secured the band with two European tours in support to Deicide and Satyricon. During that period, Behemoth had to go through some line up changes and problems with their ex-polish label. The new members then were Novy (formerly known from Devilyn, now in Vader, Dies Irae) who handled the bass duties and Havok who became the band's guitarist. The new line-up resulted in Behemoth signing with Mystic, a well-known label. The next follow-up release to Satanica was Thelema.6. Massive guitar parts and precise drumming, with influences from different sources, showed that Behemoth were there to offer something really varied and innovative once again, complete with characteristic fierce brutality and speed. Arrangements and technical invention on individual compositions made the album an ultimate one for the blackened death metal genre. Lyrically, Nergal and his partner Krzysztof Azarewicz offered something of a very sophisticated, intimate and profound obscurity.
Thelema.6 has been massively supported in the press and media all over the world, including having their album being officially released in Russia and Brazil for the first time in their career. Continuing the support for Thelema.6, Behemoth appeared in several prestigious live events like Wacken Open Air, With Full Force, Inferno Metal Festival, Mystic Festival, and Mind Over Matter Autumn. They started first headlining tour alongside with Carpathian Forest and Khold, followed by festival tour in Poland (Thrash em all fest. with Vader and Krisiun, among others).
In 2001, Behemoth focused on writing new material for their sixth studio album. Meantime, they did their second headlining tour in Russia, Belarus and Ukraine. Having completed the recording of their new songs, Behemoth entered Hendrix Studio for the second time, with help of their long time friend and sound engineer Arkadiusz Malczewski, and produced Zos Kia Cultus (Here and Beyond). The result was impressively massive and overwhelming for their detractors who thought that the band couldn't heighten since Thelema.6.
In February 2003, the band started their first tour in Norway, playing in cities as Bergen, Oslo and Stavanger. On March 11th 2003, the American premiere, scheduled by Century Media Records, headlined Behemoth's first appearance in the US continent. The tour started on the 9th of March at the New Jersey's Metalfest and continued with decent amount of shows across America and Canada, with the company of Deicide, Revenge, and Amon Amarth. Shortly after doing their first US tour the band was invited to join the Blackest of the Black Festival by Glenn Danzig. The already legendary festival included acts like Danzig, Superjoint Ritual, Nile, and Opeth. In the fall of 2003, Behemoth flew over to US to complete their third tour with Six Feet Under and Skinless. The band did their Finnish debut appearance on the famous Tuska Festival with Ministry, Soulfly, among others. At that time, due to some line up difficulties, Nergal parted his ways with Havok and Novy, who decided to focus on activities with their own bands.
The seventh studio album, Demigod, was released in 2004, followed by The Apostasy in July 2007. Shortly after the release of The Apostasy, the band was featured as one of Ozzfest 2007's second stage headliners, one of the four non-US bands playing that year.[4]

 Band members
 Current members

Adam "Nergal" Darski - vocals, lead/rhythm guitar, acoustic guitar, synthesizer, programming
Tomasz "Orion" Wróblewski - bass guitar, backing vocals
Zbigniew Robert "Inferno" Promiński - drums, percussion
Patryk "Seth" Sztyber - (session and live) lead/rhythm guitar, backing vocals

Albums
Album Title
Sventevith (Storming Near the Baltic)
Released: 1995
Label(s): Pagan Records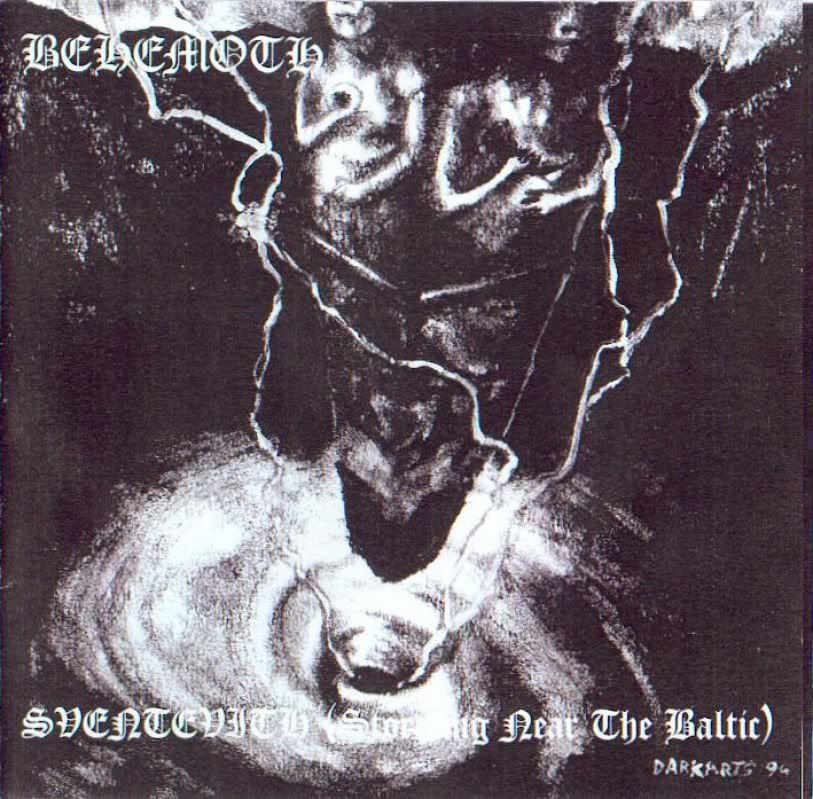 Grom
Released: 1996
Label(s): Pagan Records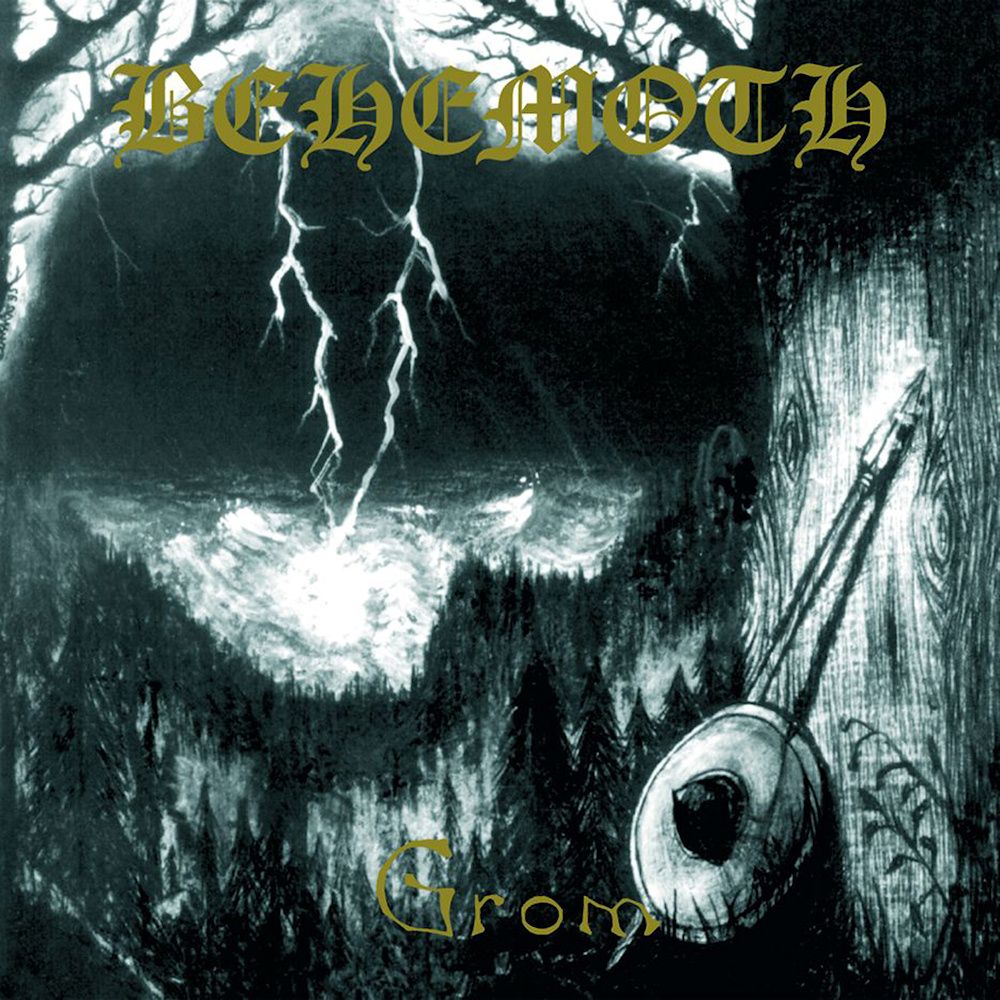 Pandemonic Incantations
Released: 1998
Label(s): Solistitium Records, Metal Mind Records 
 
Satanica
Released: 1999
Label(s): Metal Mind Records, Avantgarde Music
Singles: Decade of Therion 
 
Thelema.6
Released: 2000
Label(s): Avantgarde Music
Singles: Antichristian Phenomenon, Christians to the Lions

Zos Kia Cultus (Here and Beyond)
Released: 2002
Label(s): Avantgarde Music
Singles: As Above so Below 
 
Demigod
Released: 2004
Label(s): Regain Records, Century Media Records
Singles: Conquer All, Slaves Shall Serve 
 
Demonica (Compilation)
Released: 2006
Label(s): Regain Records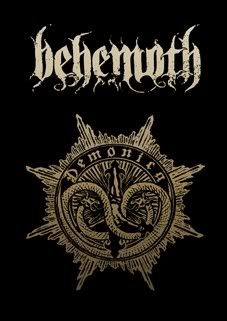 EPs
Album Title
And the Forests Dream Eternally
Released: 1993
Label(s): Enthopy Records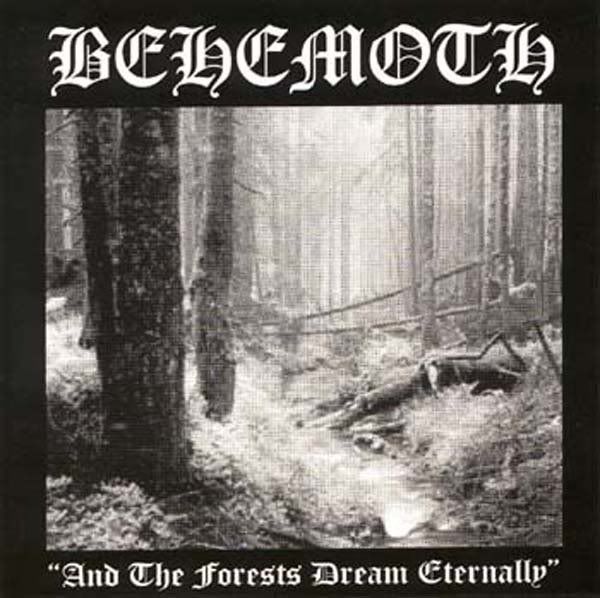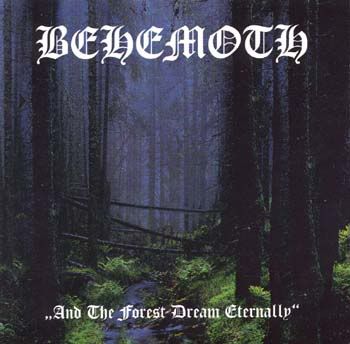 Bewitching the Pomerania
Released: 1997
Label(s): Solistitium Records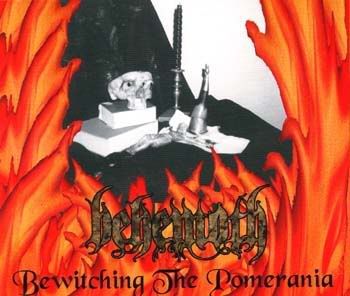 Antichristian Phenomenon
Released: 2001
Label(s): Avantgarde Music

Conjuration
Released: 2003
Label(s): Regain Records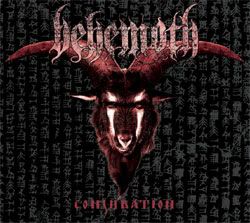 Slaves Shall Serve
Released: 2005 (U.K.), 2006 (U.S.)
Label(s): Regain Records, Century Media Records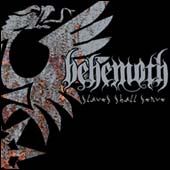 Demos
Album Title
Endless Damnation
Released: 1992
Label(s): Self-Released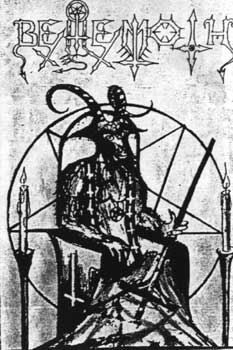 The Return of the Northern Moon
Released: 1993
Label(s): Pagan Records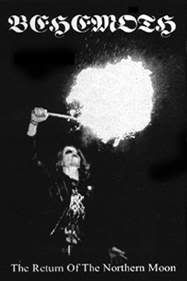 ...From the Pagan Vastlands
Released: 1993
Label(s): Pagan Records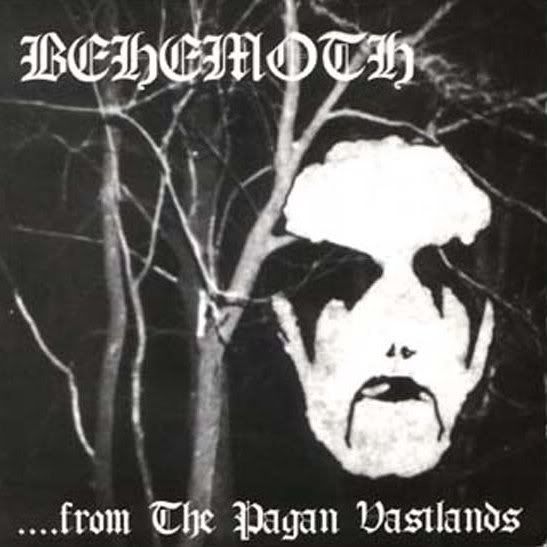 DVDs
Album Title
Live Eschaton: The Art of Rebellion
Released: 2002
 
Crush.Fukk.Create: Requiem for Generation Armageddon
Released: 2004
 
 Music Videos
As Above So Below
Conquer All
Decade of Therion
Slaves Shall Serve
Christians to the Lions
Prometherion