Segunda-feira, 31 de Dezembro de 2007
Origin     Stavanger, Norway
Genre(s)     early albums:
Gothic metal
Death-Doom Metal
albums from 2000-2002:
Industrial Rock/Metal
Electropop
Now:
Atmospheric Metal
Years active     1992 – present
Label(s)     Candlelight
Nuclear Blast
Century Media
Massacre
Website     www.theatreoftragedy.com
Members
Raymond Rohonyi
Nell Sigland
Frank Claussen
Vegard K. Thorsen
Lorentz Aspen
Hein Frode Hansen
Former members
Liv Kristine
Tommy Lindal
Tommy Olsson
Pål Bjåstad
Geir Flikkeid
Eirik T. Saltrø
 Discography
 Albums
Theatre of Tragedy (1995)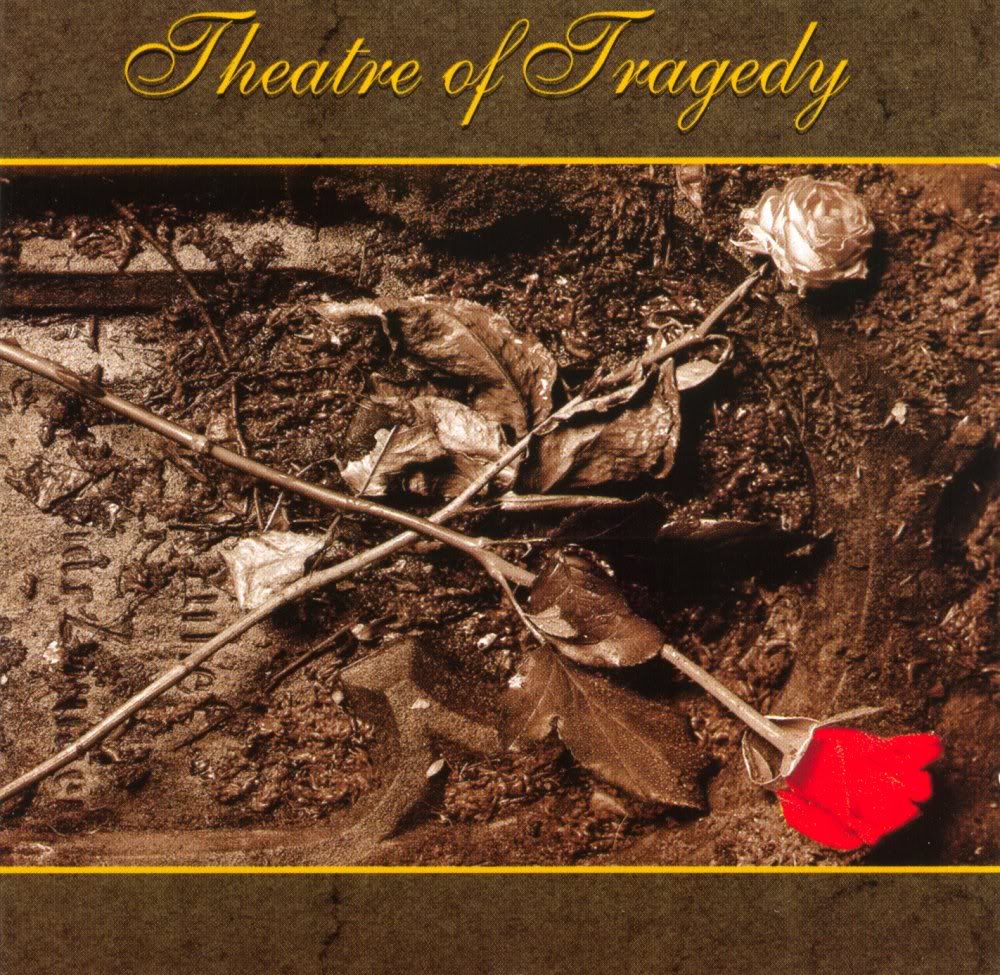 Velvet Darkness They Fear (1996)
Aégis (1998)
Musique (2000)
Closure: Live (2001)
Assembly (2002)
Storm (2006)
Singles and EPs
    * Theatre of Tragedy (Demo, 1994)
    * A Hamlet For A Slothful Vassal (Single, 1996)
    * Der Tanz Der Schatten (Single, 1996)
    * A Rose for the Dead (EP, 1997)
    * Cassandra (Single, 1998)
    * Image (Single, 2000)
    * Machine (Single, 2001)
    * Inperspective (EP, 2001)
    * Let You Down (Single, 2002)
    * Envision (Single, 2002)
    * Storm (Single, 2006)
O site ShutterBLAST.net publicou  galerias de fotos das apresentações em Munique, Alemanha, no dia 10 de novembro, das bandas SONATA ARCTICA, EPICA, RIDE THE SKY, e no dia 14 de novembro das bandas PORCUPINE TREE e ANATHEMA. Clique nos links abaixo para aceder as galerias.
Clique aqui para aceder ao site MetalKult.com.
As faixas disponibilizadas foram:
01. Left to Die
02. Open Casket
03. Pull the Plug
04. Choke on It
05. Born Dead
06. Forgotten Past
Quinta-feira, 27 de Dezembro de 2007
O canadiano
Danko Jones
prepara-se para regressar ao nosso país no dia 20 de Abril, para um concerto no Santiago Alquimista, em Lisboa, marcado para as 21.00h. Os bilhetes já estão disponíveis, ao preço único de Eur 20,00.
Faixas:
DVD 1
1. Speak Of The Dead
2. No Fear
3. Sent By The Devil
4. Soul Survivor
5. Enough Is Enough
6. Baby, I'm Your Nightmare
7. Morituri Te Salutant
8. Prelude Of Souls
9. Innocent
10. Depression
11. No Regrets
12. Confusion
13. Black
14. Beauty
15. Don't Fear The Winter
16. Full Moon
17. Higher Than The Sky
18. Straight To Hell (Video Clip)
19. No Fear (Video Clip)
20. Don't Fear The Winter (Stay Heavy TV Brasil)
21. Depression (Masters of Rock Festival,CZ 2006)
22. No Regrets (Masters of Rock Festival,CZ 2006)
23. Confusion (Masters of Rock Festival,CZ 2006)
24. Black (Masters of Rock Festival,CZ 2006)
25. Beauty (Masters of Rock Festival,CZ 2006)
26. Full Moon (Masters of Rock Festival,CZ 2006)
27. Higher Than The Sky (Masters of Rock Festival,CZ 2006)
DVD 2
1. Documentary: Making off, St.Petersburg 20.05.2006
2. Documentary: Russia Tour 2006, Moskau
3. Documentary: Russia Tour 2006, Kiev, Ukraina
4. Documentary: Europe Tour 2006
5. Private Documentary Victor
a. Flying Notes
b. Tricky Strings
c. Motorsports Docu
6. Private Documentary Peavy
a. Ice Age Collection
b. Skull Cast
7. Private Documentary Mike
a. The Rhythm Beast
Segunda-feira, 24 de Dezembro de 2007
Quinta-feira, 20 de Dezembro de 2007
fotos de
Sandro Costa
do site :
www.musica.iol.pt